Mark Duplass Deletes Tweet Endorsing Ben Shapiro After Receiving Leftist Blowback (UPDATE)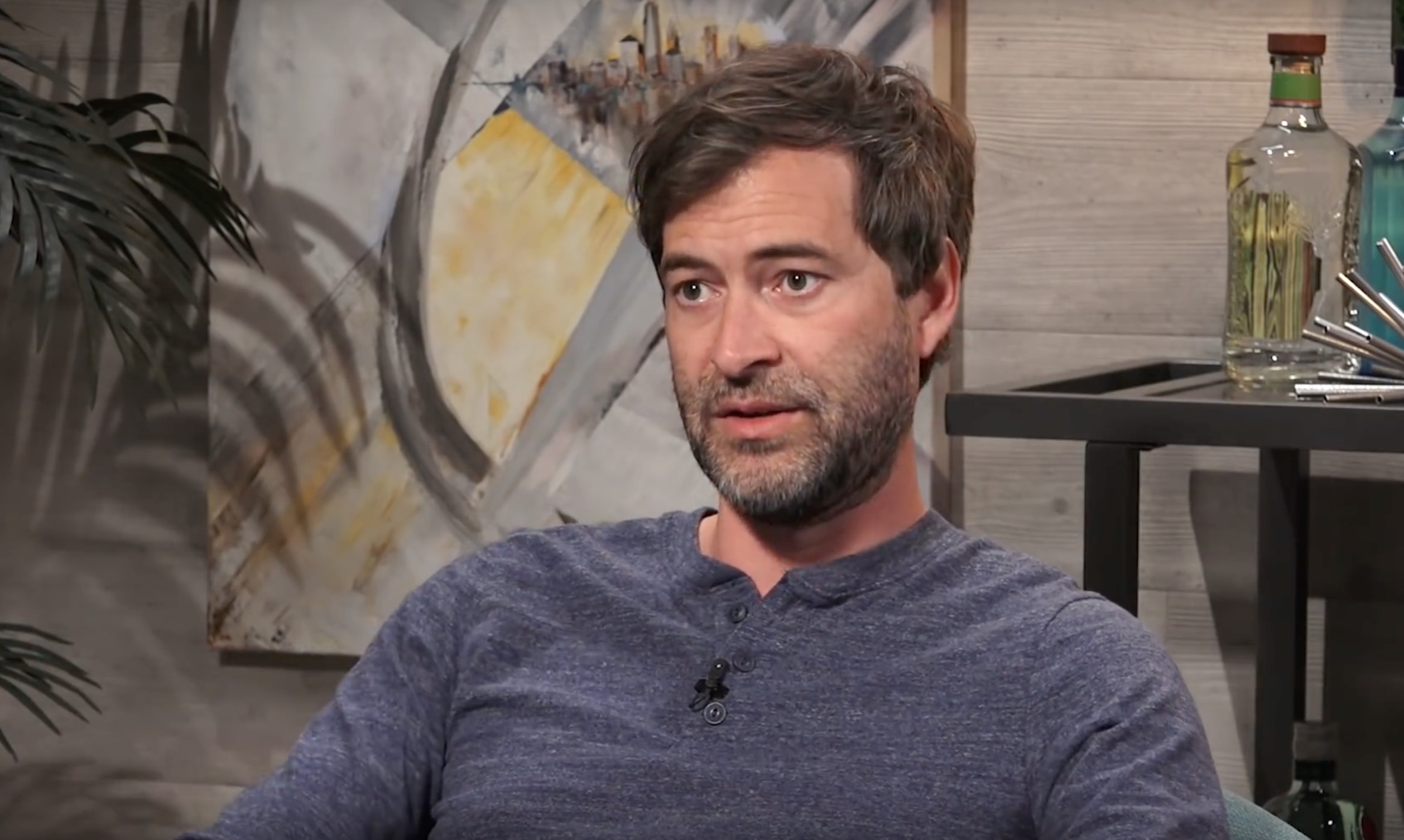 Actor Mark Duplass is facing backlash for a tweet complimenting conservative commentator Ben Shapiro.
Duplass, who has appeared in shows like The League, The Mindy Project, Togetherness, and Goliath as well as numerous indie films, took to Twitter on Wednesday and extended an olive branch to the Daily Wire editor-in-chief.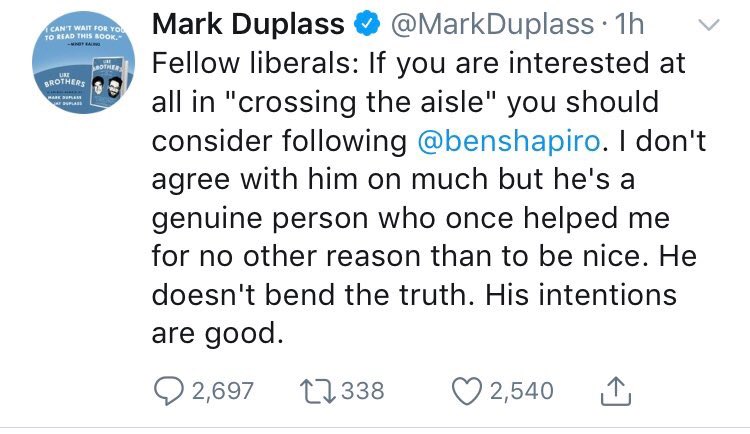 "Fellow liberals: If you are interested at all in "crossing the aisle" you should consider following @benshapiro," Duplass urged his over 400,000 followers. "I don't agree with him on much be he's a genuine person who once helped me for no other reason than to be nice. He doesn't bend the truth. His intentions are good."
Well, that set off Leftist Twitter.
Look, to drop the snark. Mark Duplass seems like a kind and smart guy who made an error that many, many people make which is assuming that people who are nice to them are nice generally, and then not following that up with research but just passing it on.

— Jessica Ellis (@baddestmamajama) July 18, 2018
We will all accept "I forgot to say 'not'" as an explanation if you wanna go that way.

— Mark Harris (@MarkHarrisNYC) July 18, 2018
Actual liberal here: get the fuck out of here with this garbage take from Hell.

— Guy Endore-Kaiser (@GuyEndoreKaiser) July 18, 2018
Mark Duplass deleted his Ben Shapiro endorsement but he has been on this path for a while. pic.twitter.com/pURa2O6m6z

— ishmael n. daro (@iD4RO) July 18, 2018
It's always white men who think crossing the aisle is just about respecting a difference of opinion or willingness to be open minded.

A lot of us have our lives and human rights put in jeopardy by the horseshit people like Ben promote.

But cool, an asshole was nice to you once.

— Ally Maynard (@missmayn) July 18, 2018
I wish I had the energy to drag Mark Duplass but I met my quota of arguing with guys who look like this at a liberal arts college ten years ago pic.twitter.com/u72BtG6yN8

— Alana Hope Levinson (@alanalevinson) July 18, 2018
Mark Duplass needs one of Stephen King's patented hugs.

— John Levenstein (@johnlevenstein) July 18, 2018
dude he's an unrepentant white supremacist who wants women to be chained to the kitchen and the poor to rot. you might not be that political and that's fine but know you're being duped by like a major-league goon if you follow him.

— josh androsky ? (@ShutUpAndrosky) July 18, 2018
Mark Duplass made a whoopsie.

— Dave Schilling (@dave_schilling) July 18, 2018
I'm going to stick to assessing him based on his long history of grossly divisive political rhetoric rather than assessing him because a celebrity said he was nice to him, thanks.

— Tom & Lorenzo (@tomandlorenzo) July 18, 2018
Duplass has since deleted the tweet.
Ben Shapiro took to Twitter to blast Duplass's critics.
Today's Leftist lesson on Twitter: write a nice tweet about someone with whom you disagree politically, get labeled a racist sexist homophobe. Good stuff, guys. Really showing that tolerant streak.

— Ben Shapiro (@benshapiro) July 18, 2018
UPDATE Thursday 1:35 p.m. ET — Duplass has posted the following statement to Twitter:
— Mark Duplass (@MarkDuplass) July 19, 2018
[image via screengrab]
Have a tip we should know? tips@mediaite.com