Mediaite Is Hiring a Digital Advertising Sales Associate!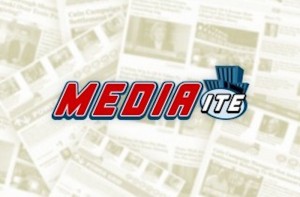 Abrams Media is seeking a multi-faceted, motivated individual to join the digital advertising sales team.
Who We Are:
Abrams Media is a growing digital media company that owns and operates a suite of digital publishing properties — including: Mediaite.com (news & politics) TheMarySue.com (entertainment from female perspective), RunwayRiot.com (fashion & e-commerce for women of all sizes), TheBraiser.com (celebrity chefs & food), and LawNewz.com (crime & law).
What We Are Looking For:
We are looking for a hard-working, self-starter who wants to get in on the ground floor of a growing digital media company. It is essential that this person can be a Jack-of-All-Trades, and embrace working in a fast-paced start-up environment. This person should enjoy creative thinking, paving their own path, and brainstorming new and original ideas to help grow our sales department. This multi-talented individual will ​ work with, and learn from our Director of Sales and CEO.
What You Will Do:
– Learn the Direct Sales process and help drive sales goals
– Research audience behavior and find key insight for web properties
– Find original advertising verticals and prospect for new clients
– Create Pitch Decks for the Director of Sales
– Help with the RFP Process and build out Proposals
– Attend client meetings with the Director of Sales
– Work with Director of Sales to learn the Campaign Process
– Help with Programmatic Sales and drive sales strategy
Necessary Qualifications:
– Proficiency in PowerPoint, Word, and Excel
– Excellent attention to detail
– Motivated to learn and eager to dive in head-first
– Able to multi-task with ease
– Creativity, resourcefulness, and drive
– Interest in advertising technology and social media
Please apply with your cover letter and resume to recruiting@mediaite.com
Have a tip we should know? tips@mediaite.com