'Mystifying Situation': Josh Elliott Abruptly Fired From CBS, Escorted Out of Building by Security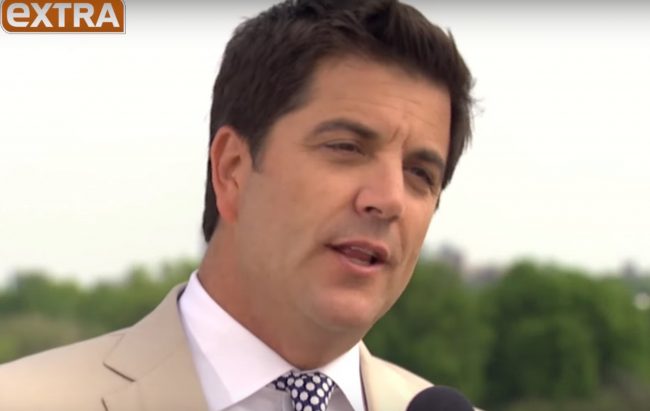 Josh Elliott's new role with CBS is now officially over almost as soon as it began.
Elliot, the former Good Morning America anchor who moved onto NBC briefly before settling nicely into a gig with CBS digital, announced on Friday that he would be moving onto platforms of higher visibility for The Eye. "It has been by any measure a great stay here at CBSN," he said on Friday.
The problem? None of the bigwigs at CBS knew Elliott was going to make an announcement like this; as one network source told the New York Post, "This is a mess of epic proportions. Nobody at the top at CBS News knew that Josh was going to do that."
Before the announcement, Elliott had been serving as the daytime anchor for CBSN, but after meeting with the network's head of talent he suddenly made his shocking announcement on Friday. The source told the Post simply: "Executives at CBS were stunned."
Emily Smith with Page Six reports in detail:
Then on Monday, according to a source, "Josh was called to a meeting with CBS News heads including David Rhodes and fired. He was escorted out of the building by security." The source added, "Meanwhile, Laurie Orlando [head of talent], who seems to be responsible for much of this mess is missing. Nobody has seen her. This is a mystifying situation."
In a statement, CBS News says, "CBS News and Josh Elliott are parting ways. Josh will no longer be reporting for CBS News. We are grateful for his contributions over the last year, and we wish him the very best in his future endeavors."
Have a tip we should know? tips@mediaite.com