News Anchor Fired From Pittsburgh Network After Profiling 'Young Black Men' on Facebook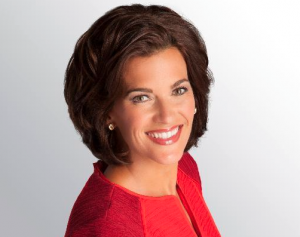 A television news station in Pittsburgh cut ties with one of their anchors this week after she posted racially-charged comments on Facebook.
The Pittsburgh Post-Gazette reported that WTAE-TV decided that they would end their relationship with Emmy-winning long-time anchor Wendy Bell. While station president Charles Wolfertz III declined to comment directly, the station's parent company, Hearst Television, stated that they found Bell's comments to be "inconsistent with the company's ethics and journalistic standards."
In Bell's post, which has since been deleted, she referred to an incident earlier this month where six people died and four were injured after several gunman opened fire on a suburban barbecue. Washington Post says that the police hasn't made any arrests yet or released any subject descriptions, but Bell's post seemed to racially-profile those who she guessed were responsible:
They are young black men, likely teens or in their early 20s. They have multiple siblings from multiple fathers and their mothers work multiple jobs. These boys have been in the system before. They've grown up there. They know the police. They've been arrested.
Bell has apologized for what she wrote, but even though she acknowledged that her post could've been construed as racist, she says that the network didn't give her a "fair shake" by firing her.
"What matters is what's going on in America, and it is the death of black people in this country," Bell said. "My stories, they struck a nerve. They touched people, but it's not enough. More needs to be done. The problem needs to be addressed."
[image via Twitter]
Have a tip we should know? tips@mediaite.com