NPR Reporter Attacks ALEC, Failed To Disclose Ties To Progressive Group He Quotes Extensively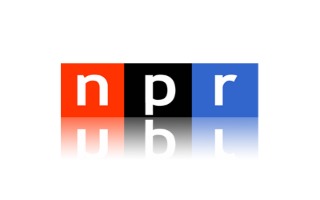 National Public Radio has recently joined a chorus of voices calling for a review of the American Legislative Exchange Council (ALEC) and its tax-exempt status. However, as Breitbart's Mike Flynn notes, the NPR reporter who recently authored a damaging report on ALEC failed to disclose his previous been employment with a progressive group that provided much of the material for that report.

RELATED: Newsweek Editor Tina Brown Savages Andrew Breitbart On NPR
Flynn takes issue with an NPR reporter Peter Overby's recent report on the conservative advocacy group ALEC. Overby's report joins a chorus of progressive voices calling for ALEC's tax-exempt status to be revoked due to the organization's influence with prominent state and federal legislators. Overby quotes extensively from a supposedly neutral good governance watchdog group called Common Cause in the report but, as Flynn notes, Overby failed to disclose that he had previously been employed with Common Cause.
Common Cause, a tax-exempt 501(c)(3) advocacy group, describes itself as being "dedicated to restoring the core values of American democracy, reinventing an open, honest and accountable government that serves the public interest, and empowering ordinary people to make their voices heard in the political process."
However, Breitbart exposes a variety of practices at Common Cause that are not necessarily aligned with good government, but are more directly related to promoting progressive causes and groups. Common Cause hosted an event in California in 2011 billed as "Uncloaking the Kochs," targeting the billionaire libertarians who have become a ubiquitous focus of progressive outrage for the promotion of pro-Republican candidates and caucus.
Common Cause's South Carolina branch aligned itself with the Occupy movement in Columbia, as well as the South Carolina Progressive Network, to protest PAC money coming into the state to support Republican incumbent politicians.
I'm certain Overby has fond memories of his work at Common Cause, but to simply label them as a "good government group" doesn't paint an exactly full picture. As its campaigns against the Koch brothers and ALEC show, Common Cause is an increasingly hyper-partisan activist organization working to silence conservative voices. It recently even partnered with the Occupy movement in South Carolina to protest and attempt to shut down a Republican organization. Common Cause doesn't seem to have any campaigns concerned with undue influence by hedge-fund billionaires, labor unions or crony capitalist corporations. For NPR, "good government" is clearly in the eye of the beholder.
In a show of good faith, Flynn discloses that he had previously been employed with ALEC from 1997-2004. "See, Mr. Overby, that wasn't hard at all," writes Flynn.
h/t Breitbart
Have a tip we should know? tips@mediaite.com