NYT: Fed Up Homeland Security Chief Nearly Resigned After Trump Publicly Berated Her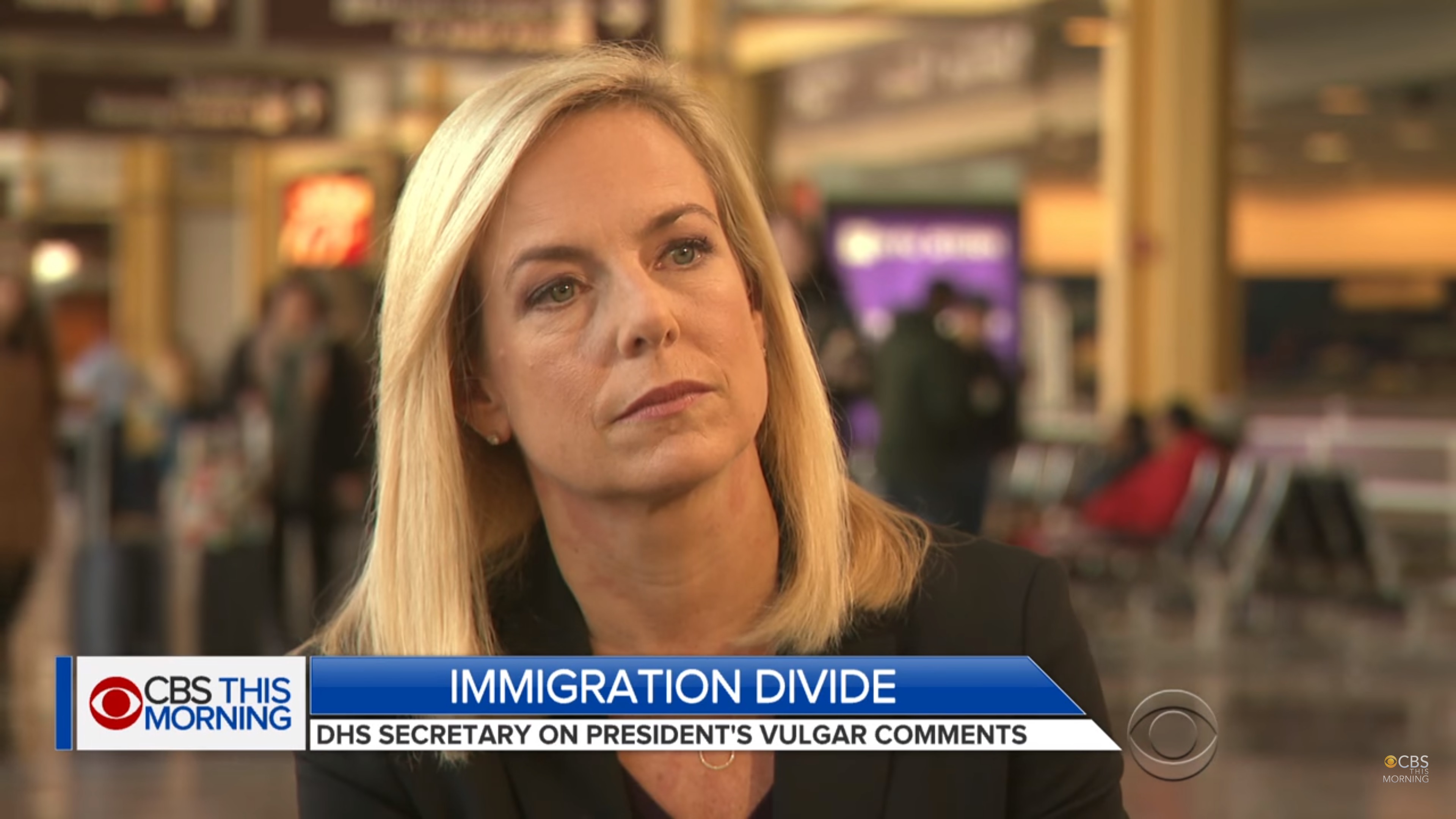 After a reportedly being berated before the cabinet by President Donald Trump, Homeland Security Secretary Kirstjen Nielsen almost resigned Wednesday, according to The New York Times.
The alleged cause of the president's outburst was what he called Nielsen's failure to shore up the country's borders and stem immigration flows.
The Times also reported, citing current and former staffers as the source of the claims, that Nielsen has already written a letter of resignation, but has yet to turn it in.
But Trump's anger didn't end with Nielsen, the outlet said. It was only a portion of a larger tirade in which he chided the cabinet for what he felt was an unsatisfactory level of progress in stopping illegal immigration and ensuring border security.
In response to The Times report, DHS spokesperson Tyler Q. Houlton, said in a tweet the entire story is "false."
The @nytimes article alleging that the Secretary drafted a resignation letter yesterday and was close to resigning is false. The Secretary is hard at work today on the President's security-focused agenda and supporting the men and women of @DHSgov.

— Tyler Q. Houlton (@SpoxDHS) May 10, 2018
Nielsen then issued a statement of her own, which seemed to acknowledge the blow-up but blamed Congressional inaction further making it unclear what exactly went on.
"The President is rightly frustrated that existing loopholes and the lack of congressional action have prevented this administration from fully securing the border and protecting the American people. I share his frustration," Nielsen said, in a statement obtained by CNN. "Border security is the most basic and necessary responsibility of a sovereign nation. These are complex issues and I will continue to direct the Department to do all we can to implement the President's security-focused agenda."
[Image via screengrab]
Follow Amy Russo on Twitter: @amymrusso
Have a tip we should know? [email protected]
---