NEW: Daily Beast's NBC Bombshell is 'Only the Beginning', Much Bigger Exposé Expected Soon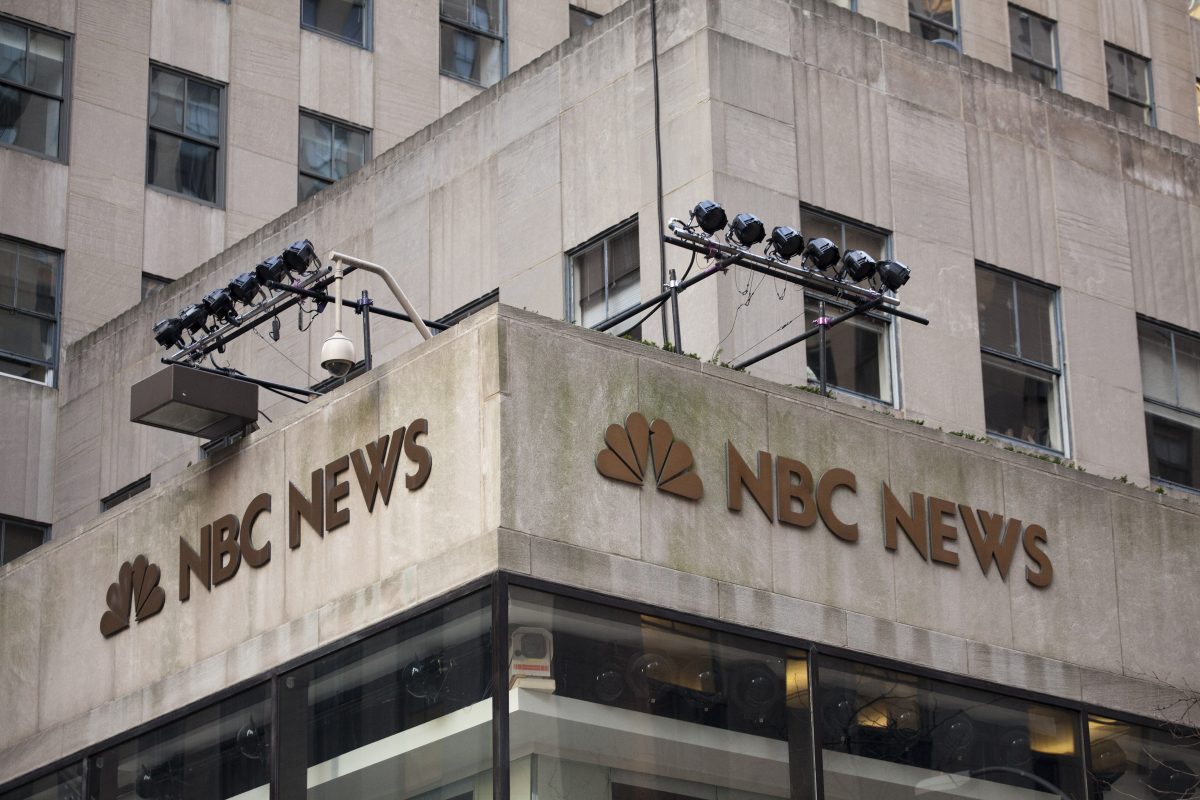 The Daily Beast's bombshell on NBC News' alleged internal efforts to kill Ronan Farrow's expose on Harvey Weinstein is "only the beginning" of their reporting on the network's misconduct problems, a source told Mediaite.
The mood at NBC News was one of surprise at the Beast's new report on Farrow, with some relieved it was not the devastating story they expected, one network source said. That optimism might be misplaced: Mediaite learned the Daily Beast has spoken to close to 100 sources at NBC News for a broader report on misconduct at the network that has been in the works for months.
"There's more to come," a source with knowledge of the Daily Beast's reporting told Mediaite after the release of its story on Thursday. "A lot more."
Mediaite reported earlier this month that the Daily Beast was working on a major investigation into sexual harassment and misconduct at NBC News, that had execs at the network panicked.
On Thursday night, the Daily Beast reported that NBC News' general counsel Susan Weiner had called Farrow and threatened to smear him — after he had left the network and brought his Weinstein investigation to the New Yorker — if he continued to pursue his reporting.
Farrow would go on to win a Pulitzer Prize for his New Yorker piece on sexual harassment and assault allegations against Weinstein.
The network vehemently denied the claim to the Daily Beast, saying, "There's no truth to that all. There is no chance, in no version of the world, that Susan Weiner would tell Ronan Farrow what he could or could not report on."
In a statement to Mediaite, an NBC News spokesperson added, "The assertion that NBC News tried to kill the Weinstein story while Ronan Farrow was at NBC News, or even more ludicrously, after he left NBC News, is an outright lie."
The Daily Beast's Maxwell Tani and Lachlan Cartwright also reported, per sources, that Farrow suspected Weinstein spoke to NBC News head Noah Oppenheim about his story as it was being reported. Farrow began his reporting on Weinstein in the fall of 2016 and reportedly suspects Weinstein may have talked to Oppenheim in the spring of the following year.
A network spokesperson contested that Oppenheim "absolutely" did not have "a conversation with Harvey Weinstein about the content of NBC News's investigation."
While The Daily Beast's upcoming story is hanging ominously over NBC News, Ronan Farrow's upcoming book Catch and Kill could join with the expose to create a brutal 1-2 punch.
[Photo via Michael Nagle/Getty Images]
Have a tip we should know? tips@mediaite.com