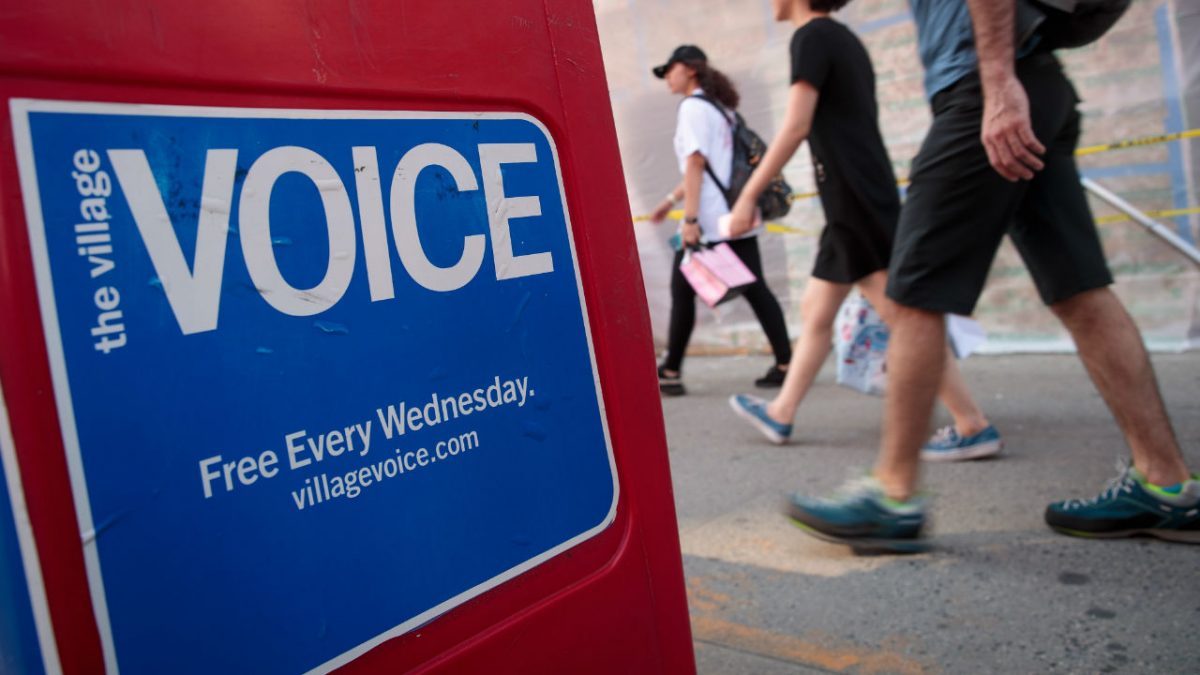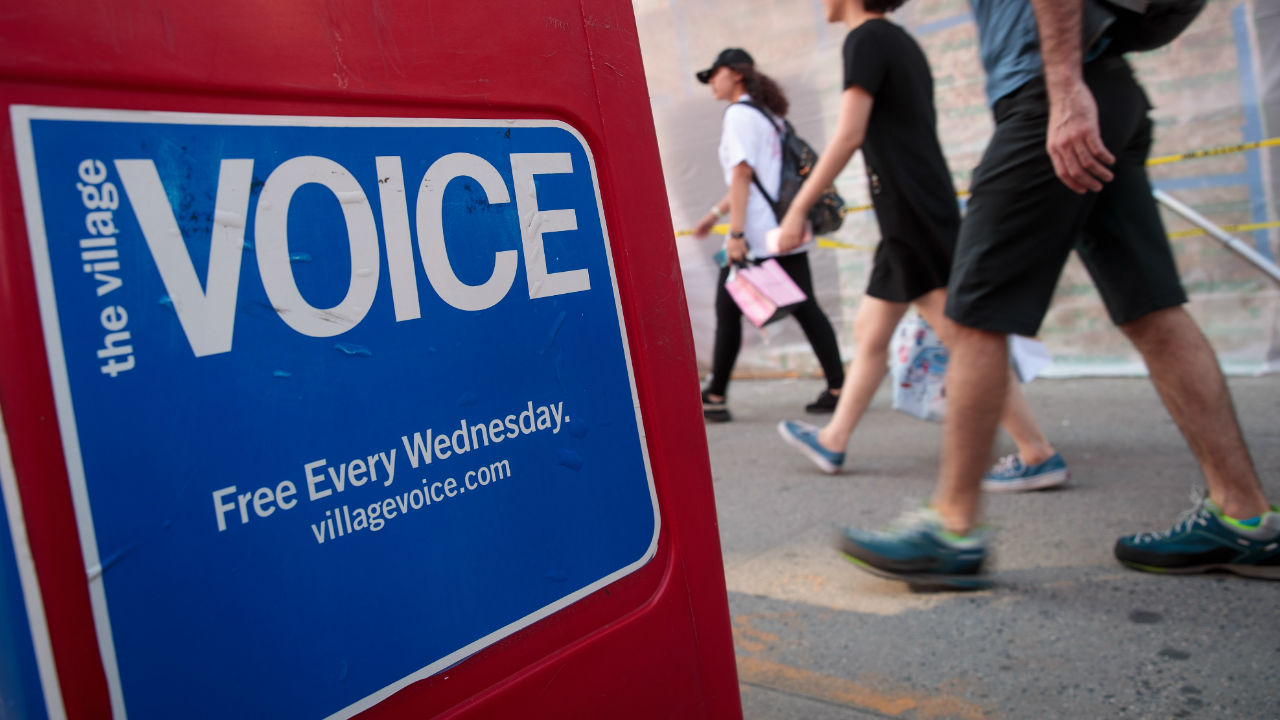 Today in upsetting media news: the Village Voice is no more.
Gothamist broke the news this afternoon, revealing that owner Peter Barbey spoke to staff about the decision today:
"Today is kind of a sucky day," Barbey told the staff in a phone call, according to audio obtained by Gothamist. "Due to, basically, business realities, we're going to stop publishing Village Voice new material."

Barbey said that half of the staff, which is around 15 to 20 people, will remain on to "wind things down," and work on a project to archive the Voice's material online.

The rest of the staff will be let go today.
CJR has confirmed the news, noting, "Barbey also refers to meetings with 'other entities' and suggests that suspending editorial content was a condition of the continuation of those meetings. It's unclear if he is planning to sell the company."
CNN has obtained a statement direct from the Voice on the decision:
The owner of the Village Voice confirms the newspaper will cease publishing new stories: "This is a sad day for The Village Voice and for millions of readers." pic.twitter.com/SRDUv8S8uS

— Oliver Darcy (@oliverdarcy) August 31, 2018
Last year the Village Voice had announced they were running their last print edition. At the time, editor-in-chief Stephen Mooallem reflected on the alt-weekly's legacy:
When I talk with people about the Voice, they often refer to it as an "institution." But I think of it more as having a constitution. By that, I don't mean a document containing a statement of essential principles by which the Voice is governed — I mean a constitution in the way that a person has a physical constitution. If you treat it well, then it can flourish; if you don't, then it withers. Its existence is not inevitable. It needs to be fought for. When I look at what this paper has been for the past (almost) 62 years, I see the names of many people who have done just that for the Voice, and we've decided to dedicate this final print issue to them. The Voice may be bigger than print and ink or any owner, editor, medium, or era, but this paper belonged to New York, and the people who have worked for it have served both the Voice and the city in exemplary fashion.
[image via Drew Angerer / Getty Images]
Have a tip we should know? tips@mediaite.com
Josh Feldman - Senior Editor