Pelosi 'Sad' for Coke-Arrested Rep. Radel's Family, Blasts GOP for Supporting Food Stamp Drug Testing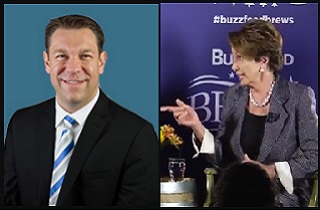 Move over, Canada, America is back in the game! Florida Congressman Trey Radel (R-HipHop) was charged with cocaine possession on Tuesday, and unlike Toronto Mayor Rob Ford, acknowledged his struggle with substance abuse, and said the incident had a "positive side. It offers me an opportunity to seek treatment and counseling."

From The Associated Press:
"In facing this charge, I realize the disappointment my family, friends and constituents must feel. Believe me, I am disappointed in myself, and I stand ready to face the consequences of my actions," Radel said in a statement.

"However, this unfortunate event does have a positive side. It offers me an opportunity to seek treatment and counseling," his statement said. "I know I have a problem and will do whatever is necessary to overcome it, hopefully setting an example for others struggling with this disease."

The cocaine possession charge, a misdemeanor, carries a statutory maximum of six months in prison and a fine of $1,000.
The AP report also notes that "Among the bills he's co-sponsored during his freshman term is legislation to amend the country's mandatory minimum drug sentencing laws."
During an interview with Buzzfeed Tuesday, House Minority Leader Nancy Pelosi (D-CA) hoped it would also have the positive side effect of giving Republicans a hit of compassion.
Republicans, including Rep. Radel, recently voted to drug test food stamp recipient, and to allow those recipient to be disqualified on that basis. Leader Pelosi told Buzzfeed's John Stanton that "I feel very sad for his family," but added "It's really interesting it came on the heels of Republicans voting on everyone who had access to food stamps get drug tested. It's like, what?"
Pelosi also added that she hopes the incident will "humanize their thinking, shall we say, about some subjects."
Here's the video, from Buzzfeed:
Have a tip we should know? [email protected]