Pompeo: It's 'Possible' Trump Was Raised By God to 'Save the Jewish People From the Iranian Menace'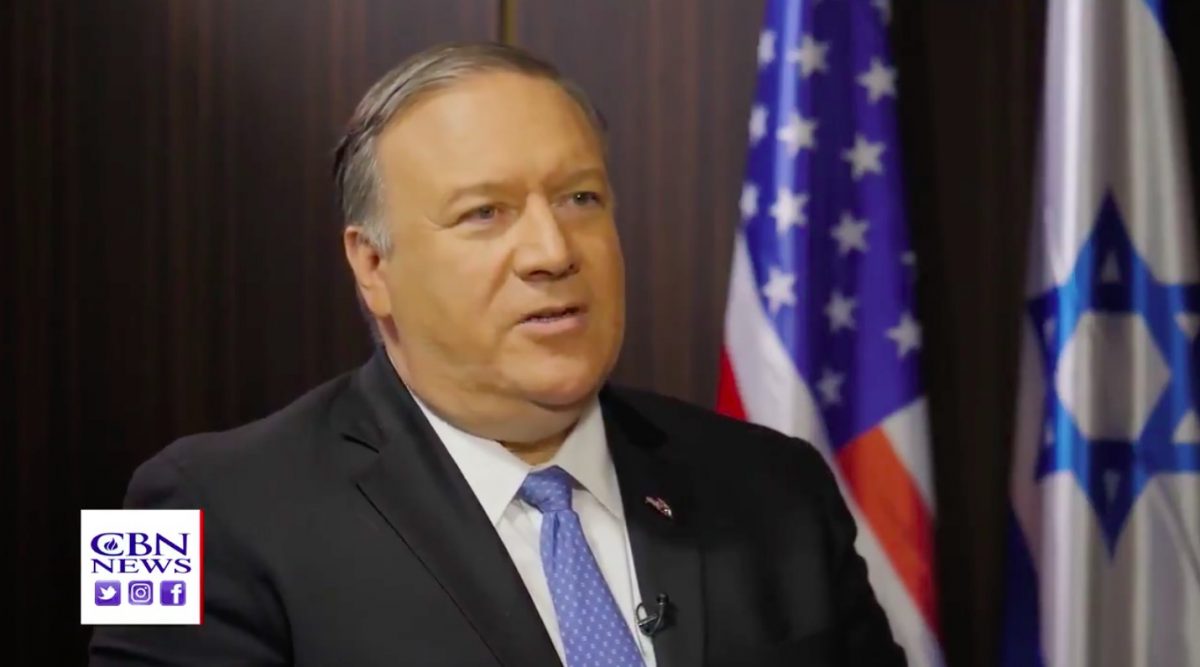 Secretary of State Mike Pompeo was asked by the Christian Broadcasting Network if he thinks there are parallels to President Donald Trump and Biblical figure Queen Ester.
"Today's being Purim, a celebration. Jews worldwide and here in Jerusalem are talking about the fact that Esther 2,500 years ago saved the Jewish people with God's help from Haman. And now 2,500 years later there's a new Haman here in the Middle East that wants to eradicate the Jewish people like just like Haman did: the state of Iran. Could it be that President Trump right now has been sort of raised for such a time as this, just like Queen Esther, to help save the Jewish people from the Iranian menace," he was asked.
"As a Christian I certainly believe that's possible," Pompeo answered. "It was remarkable – so we were down in the tunnels where we could see 3,000 years ago, and 2,000 years ago – if I have the history just right – to see the remarkable history of the faith in this place and the work that our administration's done to make sure that this democracy in the Middle East, that this Jewish state remains.  I am confident that the Lord is at work here."
During the interview, he also criticized Rep. Ilhan Omar's (D-MN) anti-Semitic comments, calling them "abhorrent."
"To see this from a member of Congress like Congresswoman Omar is – I talked about this being dark.  The rise of anti-Semitism in the United States and in Europe and in, frankly, all across the world is something that is deeply troubling, and to see someone – a duly elected congressman – behave in that way, to speak about anti-Semitism in that way, is of great concern.  It's a great concern to me. This administration speaks the truth, and anti-Semitism is unacceptable in any form from anyone, but to see it come from one of America's leaders is just abhorrent," he said.
Mike Pompeo slams Ilhan Omar in an interview with CBN News:

"To see someone—a duly elected congresswoman—behave in that way, to speak about anti-Semitism in that way, is of great concern…to see it come from one of America's leaders is just abhorrent." pic.twitter.com/JUMnV2REQg

— Ryan Saavedra (@RealSaavedra) March 22, 2019
Have a tip we should know? [email protected]