PR Exec Takes Down Twitter Account After Onslaught of Criticism, Mockery for AIDS Joke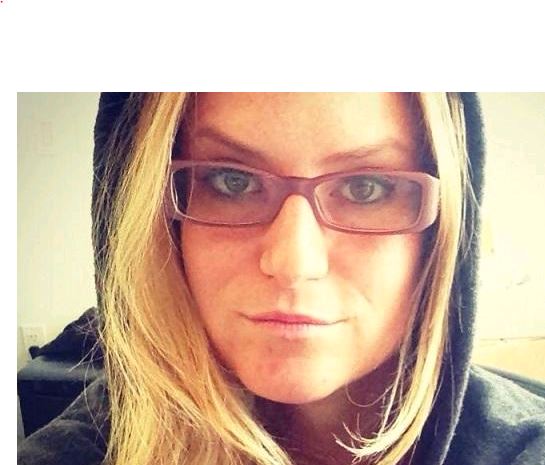 Practically everyone on Twitter Friday was all over Justine Sacco, a PR director for IAC, for her unbelievably offensive tweet about AIDS and white people. And, presumably, as soon as she got off the plane and noticed what hell had rained down upon her (#HasJustineLandedYet was a top trend for a big portion of the day), she took down her Twitter account.
Now, in case you needed a reminder, here's the tweet that set all this off in the first place.

Here's how bad the piling-on got, just to start off: the official Twitter account for a major inflight internet provider tweeted this out.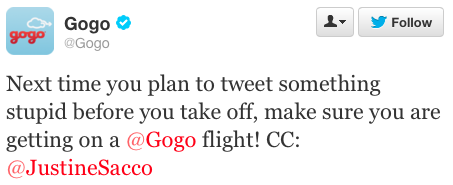 And here's a sampling of some of the other tweets throughout the course of Sacco's flight.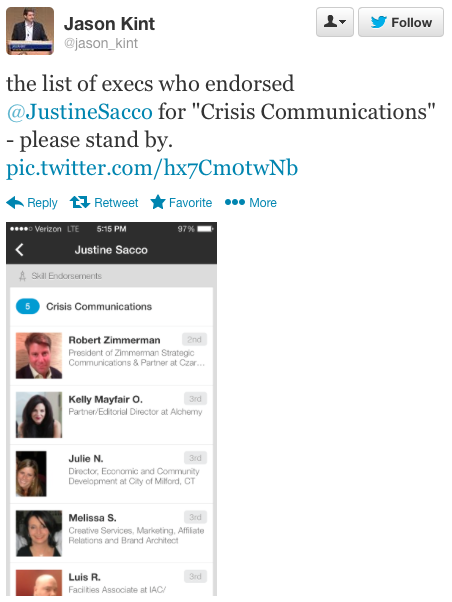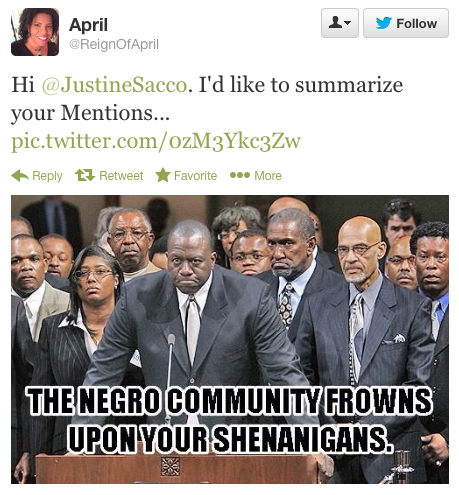 Sacco, because she was on a plane with no wifi (we can only assume), was one of the only people not to see all the fallout, including this statement provided by IAC.
"This is an outrageous, offensive comment that does not reflect the views and values of IAC. Unfortunately, the employee in question is unreachable on an international flight, but this is a very serious matter and we are taking appropriate action."
Now, once Sacco saw what happened, she took down her Twitter account. But if she thought the sniping would stop there… well, that's not how Twitter works.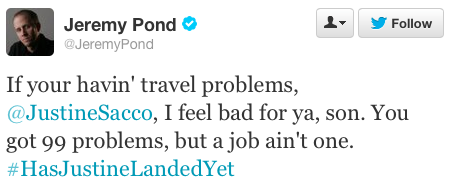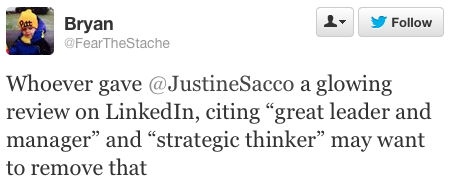 Her name has also been removed from IAC's Contact Us page.
And then this happened.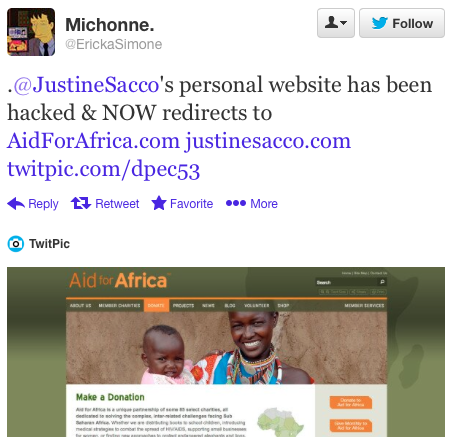 As of this posting, the site displays this…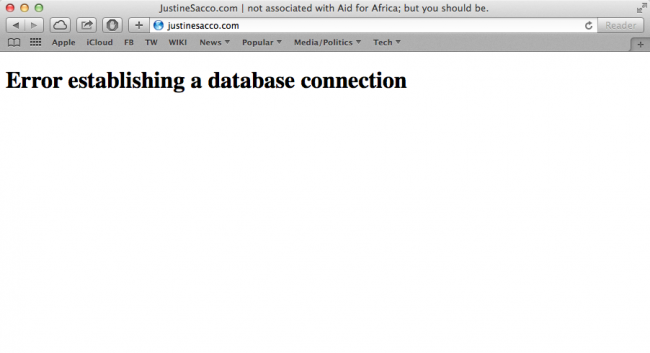 …but you'll notice at the top there it still reads "not associated with Aid for Africa; but you should be."
[photos via screengrab]
— —
Follow Josh Feldman on Twitter: @feldmaniac
Have a tip we should know? tips@mediaite.com
Josh Feldman - Senior Editor