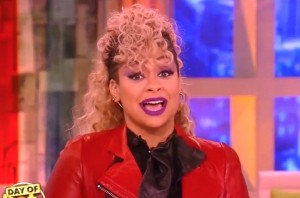 Today on the View, the ladies were telling the audience all about a new giveaway they're sponsoring. The item to be given away is a $13,000 Louis Vuitton bag and naturally, it's getting a lot of attention. 10,000 people have already "reacted" to the announcement of the giveaway on Facebook and it has been up for less than an hour.
Raven-Symoné, one of the show's hosts, was also pretty into the bag. In fact, she advised viewers that they'd better hurry and enter the raffle because she's been looking for a new bag herself. How she said it, though, was very interesting, especially for a program that airs on network television at 11 in the morning.
Raven said, "Get that bag, hunty!"
If you are familiar with the word hunty, you're probably a regular viewer of RuPaul's Drag Race. If you're not, that's what I'm here for. I will educate you. The word is a portmanteau of "honey" and, um, the c-word, which you might know because it gets lobbed at prominent women like Megyn Kelly and Michelle Fields a lot. It's obviously not a very nice word. If the FCC can get worked up over the word "Redskins," you'd think there'd be a moratorium on "hunty."
I know, I know. You're thinking, "But Lindsey, maybe it didn't get bleeped because no one knows what it means!" Sure, sure. I get that. Still, some people know. Oh, yes, some of us know that Raven borrowed a popular semi-slight from the drag community and got away with half-saying the c-word on ABC.
I'm not mad. In fact, I think it's great. It's just my job to tell you these things, which I have now done. Let is be known that yaaaass, Raven-Symoné said hunty on a morning show. Let it be known that her face was beat for the gawds.
Let it be known that at least one View-er and media reporter looked up and said, "Wait… no… did she…?"
The good news is that ol' girl can't get fined for this thanks to an appeals court ruling from 2010 that was upheld by the Supreme Court in 2012. Hunty on, boo!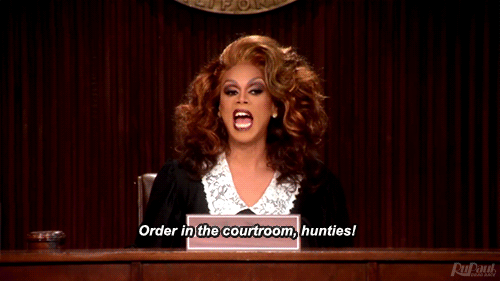 [image via screengrab]
For more from Lindsey, follow her on Twitter.
Have a tip we should know? tips@mediaite.com