Rep. Devin Nunes Files $250 Million Lawsuit Against Twitter and Several Users (Including 'Devin Nunes' Mom')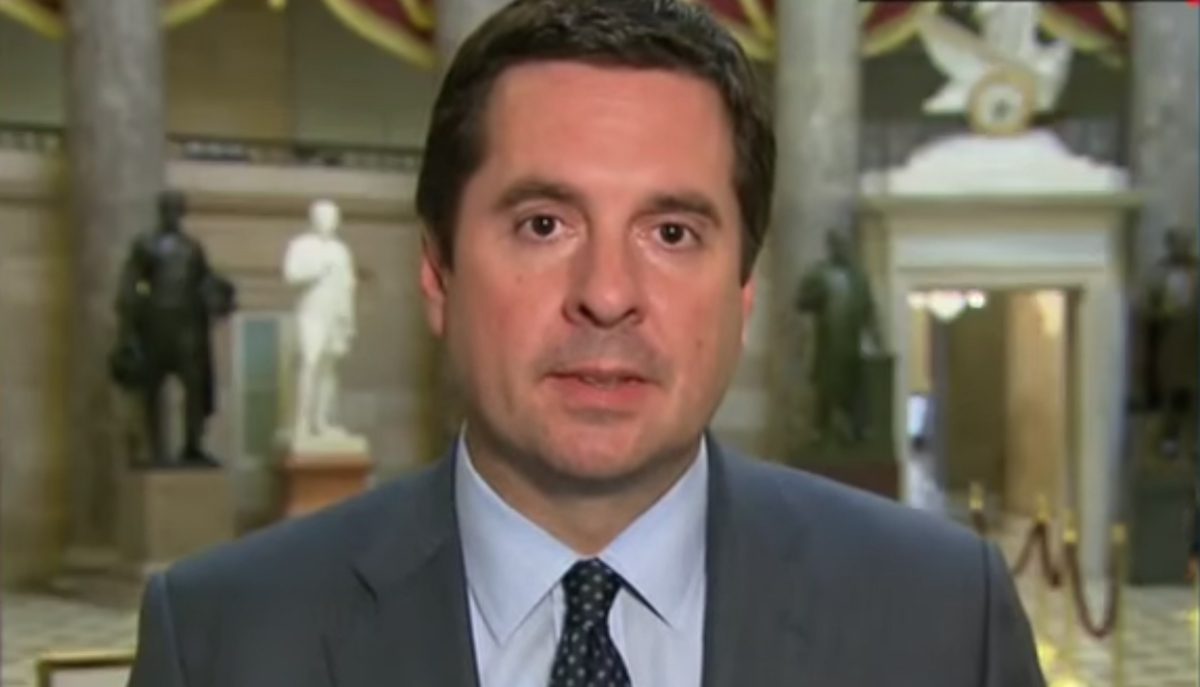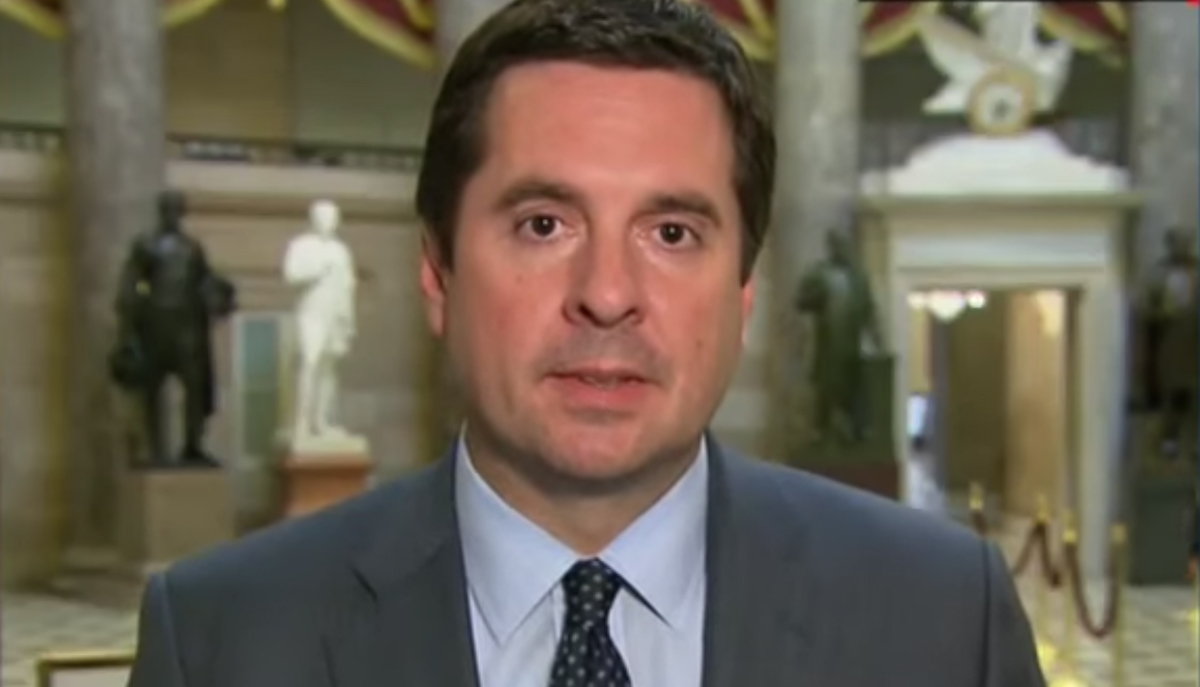 Congressman Devin Nunes has filed a lawsuit against Twitter and a number of users, seeking over $250 million in damages against the social media website.
Fox News was first to report on the lawsuit, and their report reveals that Nunes is accusing Twitter "of "shadow-banning conservatives" including himself to influence the 2018 elections, systematically censoring opposing viewpoints and totally 'ignoring' lawful complaints of repeated abusive behavior":
"Access to Twitter is essential for meaningful participation in modern-day American Democracy," the complaint stated. "A candidate without Twitter is a losing candidate. The ability to use Twitter is a vital part of modern citizenship. A presence on Twitter is essential for an individual to run for office or engage in any level of political organizing in modern America. That is because Twitter is not merely a website: it is the modern town square. Twitter is equivalent to the private owner of a public forum who has fully opened its property to the general public for purposes of permitting the public's free expression and debate. That is, in fact, what Twitter has always claimed to be."
Several Twitter users are named, including an account called "Devin Nunes' Mom."
The complaint says of the account, "In her endless barrage of tweets, Devin Nunes' Mom maliciously attacked every aspect of Nunes' character, honesty, integrity, ethics and fitness to perform his duties as a United States Congressman."
There's also this graphic included in the complaint of one such tweet that was shared by the account: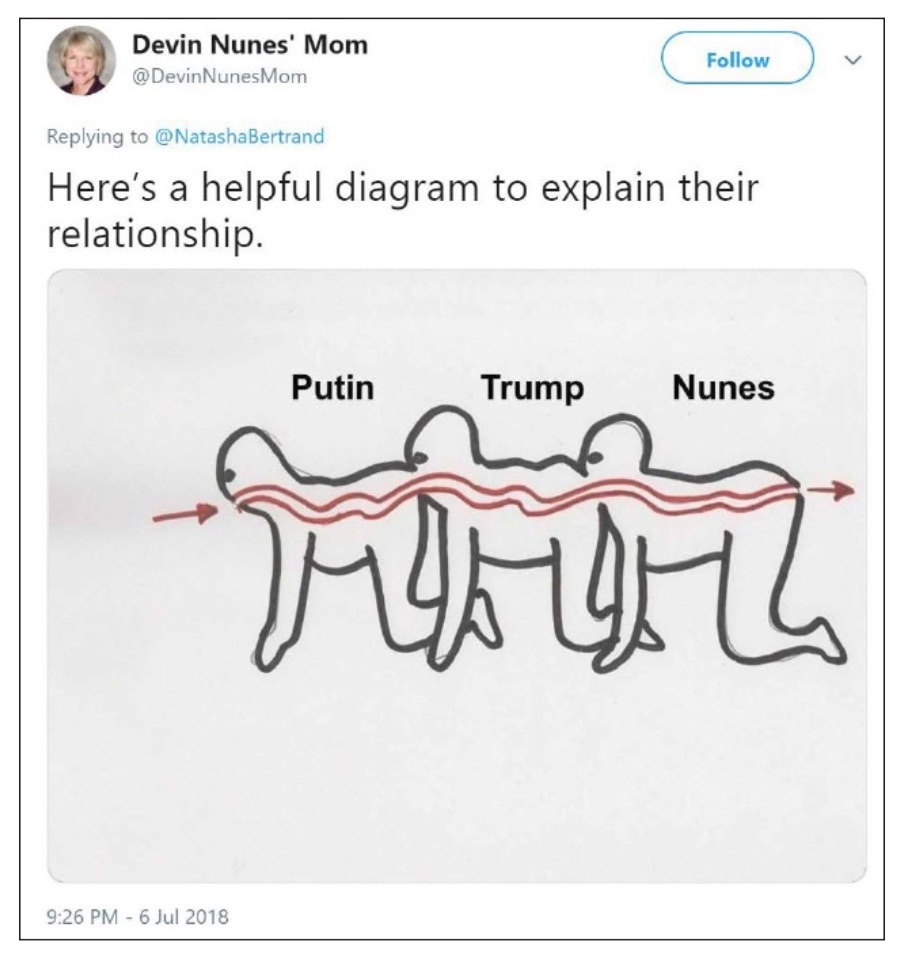 The other accounts named are "Devin Nunes' cow" and Liz Mair.
Guys, I'm declining comment on this for now but DEVIN NUNES IS SUING ME. If you'd like to contribute to cover my legal expenses please donate here: https://t.co/zcYqrHn6OH

— BrandValue$4B (@LizMair) March 18, 2019
You can read the whole thing here.
[image via screengrab]
Have a tip we should know? tips@mediaite.com
Josh Feldman - Senior Editor