Rex Tillerson Says Chemical Attack on Former Russian Spy Will 'Trigger a Response': 'We Are Outraged'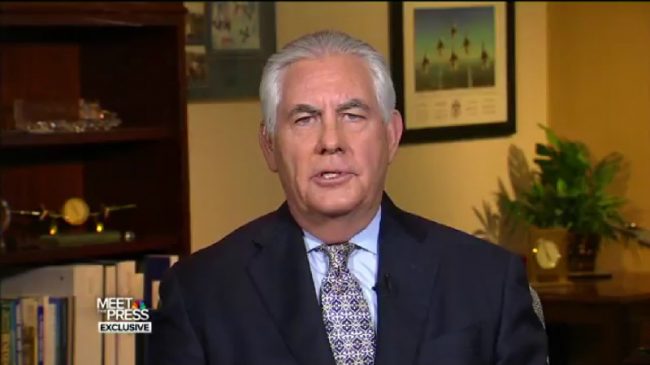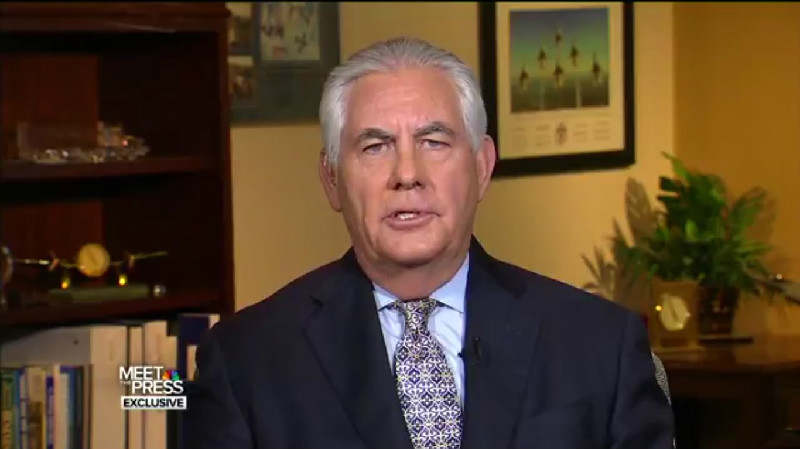 Secretary of State Rex Tillerson made bold remarks on Monday condemning the nerve agent attack on a former Russian spy in the U.K. that the British government said was "highly likely" the work of the Kremlin.
Tillerson, speaking to reporters aboard a flight from Nigeria to Washington, said last week's attack, which left ex-Russian spy Sergei Skripal and his daughter Yulia in critical condition, "clearly came from Russia," according to the Associated Press.
He also reportedly vowed that the poisoning would "certainly will trigger a response."
The secretary of state said that while he didn't know whether the Russian government knew about the poisoning, he argued the nerve agent used couldn't have originated anywhere else.
Those remarks match up with the conclusions of the U.K. government. British Prime Minister Theresa May announced on Monday that her government "concluded that it is highly likely that Russia was responsible for the act against Sergei and Yulia Skripal."
May said that only two conclusions can be drawn from the evidence: that Russia carried out the attack, or that the country lost control of its nerve agent, and allowed it to get into the hands of others.
Tillerson told reporters that the poisoning was "a really egregious act," reportedly adding that it is "almost beyond comprehension" that Russia would use such a dangerous chemical in a public place.
In a statement, Tillerson said the U.S. has "full confidence in the UK's investigation and its assessment that Russia was likely responsible for the nerve agent attack that took place in Salisbury last week."
"There is never a justification for this type of attack — the attempted murder of a private citizen on the soil of a sovereign nation — and we are outraged that Russia appears to have engaged in such behavior."
Tillerson went on in his statement to call Russia "an irresponsible for of instability in the world."
His strident condemnation of the attack comes after White House press secretary Sarah Huckabee Sanders declined to acknowledge that Russia could have been behind the poisoning in her briefing on Monday.
When White House reporters pressed Sanders on May's conclusions, she declined to make a statement that referenced Russia, instead noting that the U.K. government is "still working through even some of the details of that."
Sergei Skripal was previously jailed by Russia for "treason" after it discovered he was working for as a double-agent for both MI6 and Russia's GRU intelligence service. He was given refuge in Britain as part of an exchange in 2010.
[image via screengrab]
—
Follow Aidan McLaughlin (@aidnmclaughlin) on Twitter
Have a tip we should know? tips@mediaite.com
Aidan McLaughlin - Editor in Chief