Robin Wright Says Fmr House of Cards Co-Star Kevin Spacey 'Has The Ability to Reform'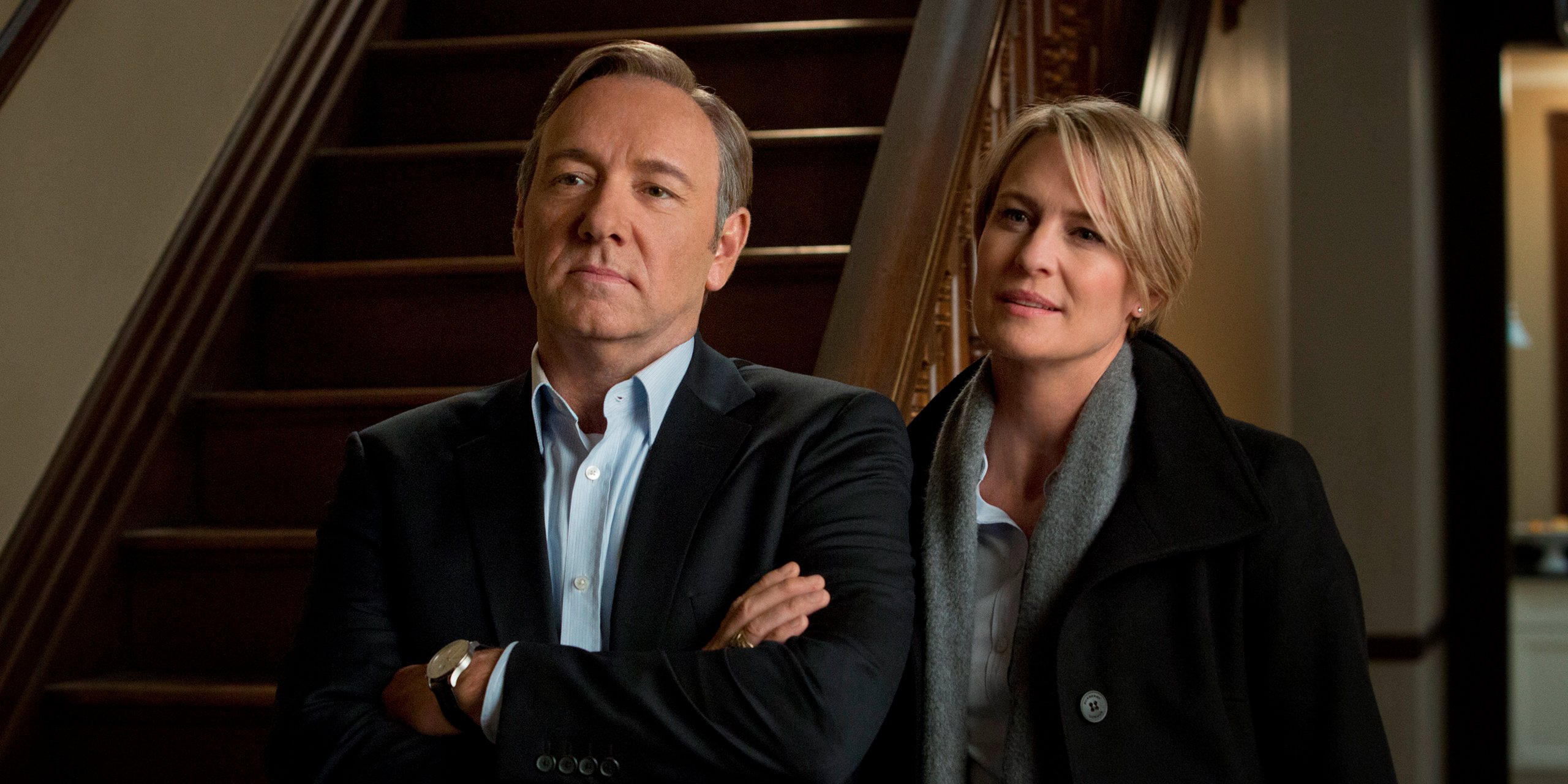 Actress Robin Wright recently spoke in a gentler light about her former House of Cards co-star Kevin Spacey.
Spacey, who famously starred as President Frank Underwood in the political drama, was swept up by the #MeToo movement last fall when he was accused of child molestation and sexual assault. Netflix suspended and fired its lead actor and halted production. It will be returning later this year but with Wright's character Claire Underwood taking over the presidency.
In an interview published in Net-A-Porter, Wright was asked about a potential comeback for the disgraced actor.
"I don't know how to comment on that, I really don't," she said. "I believe every human being has the ability to reform. Has the ability to reform. In that sense, second chances, or whatever you are going to call it — absolutely, I believe in that. It's called growth."
Wright did express that she felt sorry for her former colleague.
"I feel sorry for anybody whose life is in the public arena. It's a nightmare, can you imagine? We do a job, we share [a performance] with viewers. Why does our private life have to be public? I hate that part of this industry," Wright told Net-A-Porter. "I believe everyone's personal life should be personal. Positive, negative, neutral, whatever— I don't believe it should be anybody's business. But I'm not talking about this [#MeToo] movement, I'm talking about media. The exposure. It's an awful feeling."
The sixth and final season of House of Cards will be on Netflix November 2.
[image via Netflix]
Have a tip we should know? tips@mediaite.com