Roger Stone: Steve Bannon Looks Like 'He Chases Down Hobos to Get Their Clothing'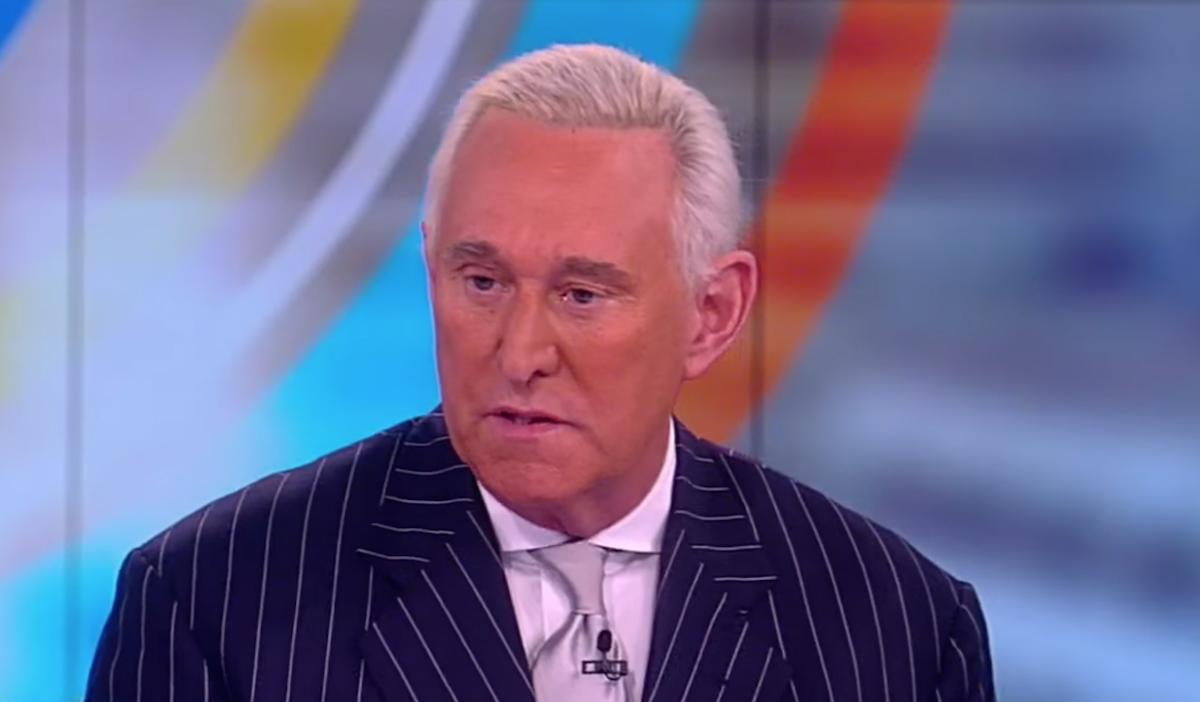 Apparently Roger Stone thinks Steve Bannon would do well to reassess his wardrobe and grab a shave.
In an interview with Rolling Stone's Janet Reitman published Tuesday, the infamous lobbyist called President Donald Trump's former political strategist "a nice fellow," but bashed his sense of style, or rather the lack thereof.
"He knows nothing whatsoever about electoral politics, and it looks to me as though he chases down hobos to get their clothing," Stone said. "Perhaps he should become acquainted with hot water and soap and a razor."
Aside from Bannon's outfit choices, Stone also discussed his personal philosophy on politics, assuring Reitman that he's always played by the rules, legally speaking.
"You can call me a dirty trickster, you can call me a prankster, you can call me anything you'd like," he said. "I've never done anything that hasn't been done by my contemporaries in the political strategist business. I do fight hard for my clients, but I've never crossed the line into illegal activity, and I most certainly did not do so in 2016, either."
"Politics ain't beanbag, and it's not for the faint-hearted," Stone told Reitman. "I conduct a political campaign as if it is war."
He also spoke about Julian Assange, the WikiLeaks founder with whom he previously claimed to have had dined.
While it remains unclear what their relationship may be, Stone praised Assange in the interview, calling him "a journalist" after the truth and arguing that "he does exactly what The Washington Post does."
"You liked him when he was exposing the Bush administration," he said. "You just don't like him now that he's exposed Hillary Clinton for being the craven, corrupt witch that she is."
Read the full interview here.
[Image via screengrab]
Follow Amy Russo on Twitter: @amymrusso
Have a tip we should know? tips@mediaite.com