Roseanne Lashes Out At Former Cast Members: 'You Throw Me Under The Bus, Nice!'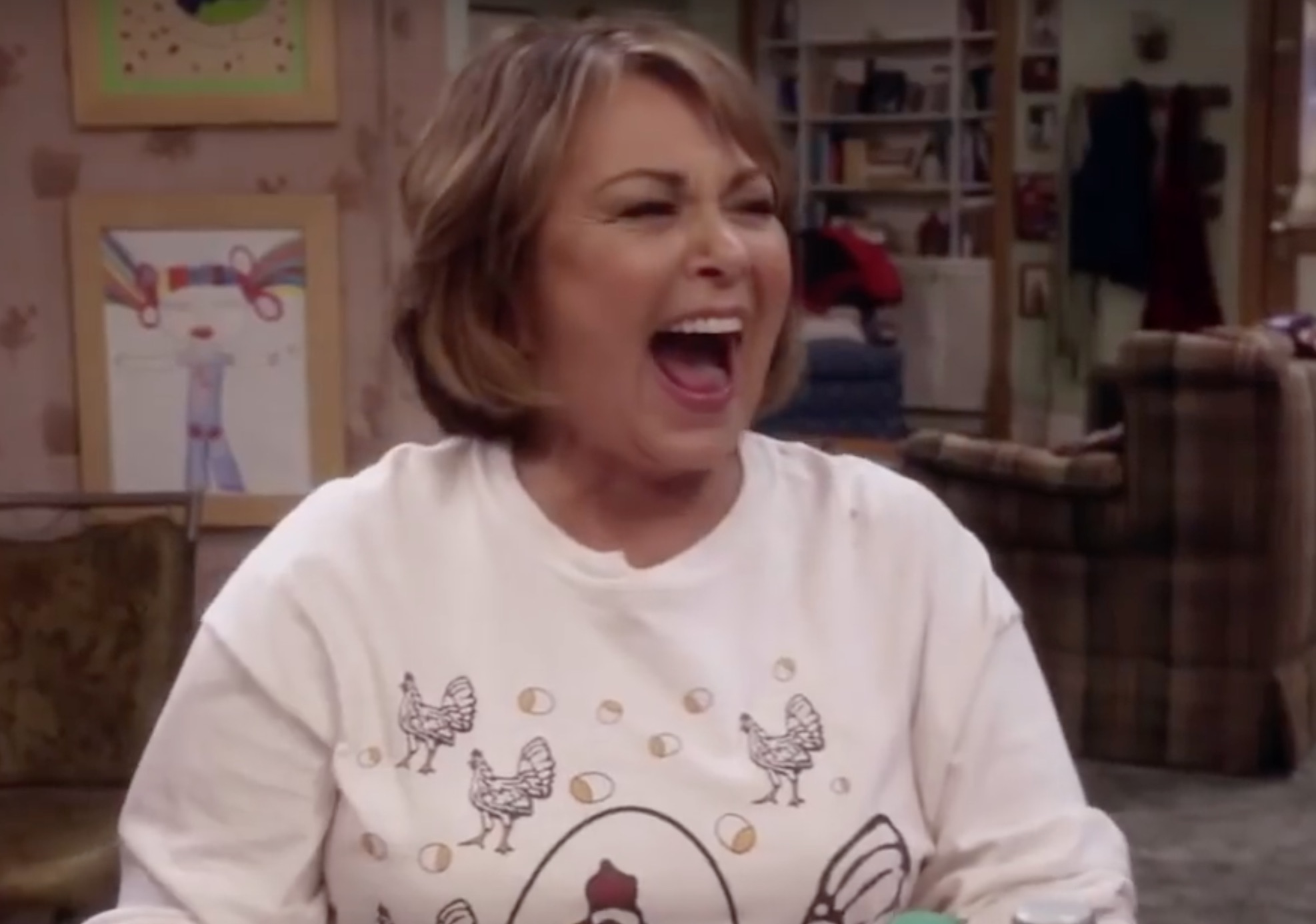 Roseanne Barr spent the early hours of Wednesday morning reacting to statements made by cast members of her now-cancelled hit show Roseanne.
Michael Fishman, who returned to the show as D.J. Conner, issued a lengthy statement in reaction to Roseanne's racist tweet attacking former Obama advisor Valerie Jarrett.
Here's a portion of Fishman's statement:
Today is one of the hardest in my life. I feel devastated, not for the end of the Roseanne show, but for all those who poured their hearts and souls into our jobs, and the audience that welcomed us into their homes. Our cast, crew, writers, and production staff strived for inclusiveness, with numerous storylines designed to reflect inclusiveness. The words of one person do not exemplify the thinking of all involved.
Well, Roseanne had a sharp rebuke for Fishman, claiming he threw her "under the bus."
i created the platform for that inclusivity and you know https://t.co/hViHPX2ZUb. You throw me under the bus. nice!

— Roseanne Barr (@therealroseanne) May 30, 2018
Roseanne also reacted to Sara Gilbert's statement, who played her TV daughter Darlene Conner and was serving as an executive producer of the reboot.
Wow! unreal.

— Roseanne Barr (@therealroseanne) May 30, 2018
And hours after she urged her followers not to defend her, she retweeted dozens of Twitter posts that were defending her. Roseanne said she was going to defend herself and engage her followers to "go away if u don't like it." She also tweeted more about her ambien use.
I'm sorry 4 my tweet, AND I will also defend myself as well as talk to my followers. so, go away if u don't like it. I will handle my sadness the way I want to. I'm tired of being attacked & belittled more than other comedians who have said worse.

— Roseanne Barr (@therealroseanne) May 30, 2018
I think Joe Rogan is right about ambien. Not giving excuses for what I did(tweeted) but I've done weird stuff while on ambien-cracked eggs on the wall at 2am etc –

— Roseanne Barr (@therealroseanne) May 30, 2018
[image via screengrab]
Have a tip we should know? tips@mediaite.com