Rudy Giuliani Allegedly Had An Affair A Week Before His (Third) Wife Filed For Divorce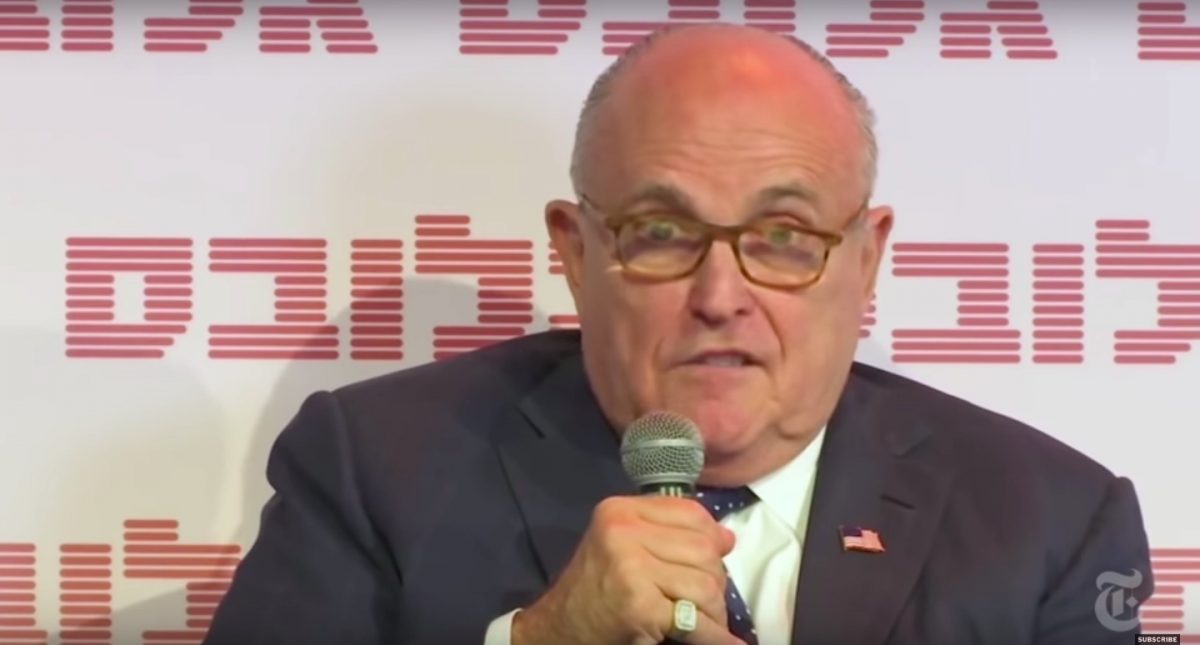 Rudy Giuliani takes after his boss in that he is being accused of having an affair with a younger woman.
According to multiple sources speaking to The New York Post, Giuliani had an affair with Maria Rosa Ryan, a 53-year-old New Hampshire hospital administrator, a week before Giuliani's ex-wife, Judith Nathan, filed for divorce.
Giuliani, who is 70, was seen with Ryan on March 29 touring a hospital she runs, ostensibly to learn about cybersecurity. (From a small, rural hospital in New Hampshire. Seems legit.)
But then, after the tour, Giuliani and Ryan went an hour north to the Mountain View Grand Resort and Spa in Whitefield, NH, where Giuliani had booked the hotel's Summit Suite for two. A waitress for Giuliani, Ryan, and three other men dining with them told the Post that "the woman went back to his room with him."
"We were all surprised because he is really getting on in years, and she was quite a bit younger than him. We were all like, 'Hmmm,' " she said.
An assistant for Giuliani also booked the hotel's private movie screening room for the Trump lawyer to watch The Godfather and The Godfather: Part II. Because of course that's a thing that happened.
Meanwhile, Giuliani contends it was just a night between friends, capped off with a three-hour movie.
"I do know Dr. Ryan. She is a friend of mine, so is her husband Bob. She's a PhD and a very, very fine woman," he told The Post Tuesday.
"I was in effect separated by then," Giuliani added slyly, though no no legal separation between him and Nathan exists before her divorce filing.
"I never spent the night with her," Giuliani said of Ryan. "There's no proof. There can't be because we never did anything."
[image via screengrab]
Have a tip we should know? [email protected]