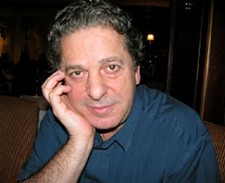 "As the visitor from Britain, I was asked to express my views on the US press, which amounted to an unrestrained mad-dog attack on The New York Times, its pomposity and overweening self-satisfaction, its complacency built over years of being a lofty monopoly, easily illustrated by its arrogance in asking readers to "now turn to page B21" or wherever, to continue reading most of their stories…"
— Advertising mogul and art collector Charles Saatchi remembers a Hamptons dinner party in an interview with theTelegraph in response to the question "Which newspapers do you read?"
Full quotation here:
Which newspapers do you read?

All of them. Well, not the Daily Sport, and not all of them very thoroughly, but I enjoy the different characters of each of our newspapers, by far the most robust in the world, and the varied slant each gives to its reporting. I marvel at their expertise at winkling out proper news, despite the drastically reduced budgets nowadays for investigative long-term story building.

I was once in the New York Hamptons mansion of a publishing tycoon and it was one of those dinner parties where the host guides the conversation so that the table as a whole has to discuss a topic. As the visitor from Britain, I was asked to express my views on the US press, which amounted to an unrestrained mad-dog attack on The New York Times, its pomposity and overweening self-satisfaction, its complacency built over years of being a lofty monopoly, easily illustrated by its arrogance in asking readers to "now turn to page B21" or wherever, to continue reading most of their stories.

My fellow guests looked at me curiously, even pityingly. They turned out to be the editor, news editor, features editor and arts editor of The New York Times, and it didn't take them long to show me how robust the US press can be.

When the Sensation/Giuliani controversy became a leading New York news story, I got given the steel-toe-cap kicking I obviously had coming.
Although we suspect alcohol might have been played a role in this moment of candor, Mediaite Props to Saatchi for keeping it real on the Hamptons salon circuit. Although now we're worried that we're going to feel like a chump every time we follow a jump to Section B.
Have a tip we should know? tips@mediaite.com