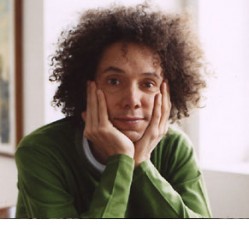 Best-selling pop psychologist/author Malcolm Gladwell has announced plans for his next book, What the Dog Saw, which will be published this fall. But not unlike an early album leak for a recording artist, Gladwell's new book is already available online in its entirety, and The New Yorker, where Gladwell is a staff writer, is to blame.
As it turns out, it's not exactly like an album leak, since the book is really just a collection of Gladwell's best writing for the magazine, but a musician metaphor is still apt. Essentially, Gladwell's publisher, Little, Brown and Company, is releasing what amounts to the writer's equivalent of a Greatest Hits album, in a move that stinks a bit of desperation. In a time when book sales are declining — not unlike all printed matter — publishers are desperate for the next title from Dan Brown, Nora Roberts or, say, Malcolm Gladwell. That is, authors guaranteed to sell and sell big, with Gladwell's three titles moving millions of copies internationally. And so less than a year after the release of Outliers, instead of turning around and paying Gladwell another fat advance to dive down into months of new research, writing, editing and post-production, his publisher has decided to merely repackage old work that's all ready to go. Remember, The Eagles' Greatest Hits is the biggest selling album of all-time in the United States. But it's worth wondering how much longer newspapers, magazines, and now books will be able to charge for information readily available on the web, a question complicated by the ever-growing paywall debate.
Sure, it's convenient to have all of Gladwell's New Yorker pieces in one bound book — it's insightful but quick reading perfect for travel or a day on the beach. And, of course, there's nothing like the feeling of paper between your fingers as you feverishly turn the page because you're about to find out just why the hell ketchup tastes so good. But $20 for a hardcover? Conveniently, Jason Kottke has already provided links to the entire book, along with annotations and the dates of the stories' original pub date. Now surely, in this day and age, everyone has a printer.
Have a tip we should know? tips@mediaite.com