Stormy Daniels Posts VERY NSFW Tweet Scolding UK Paparazzi For Shoving Camera Up Her Skirt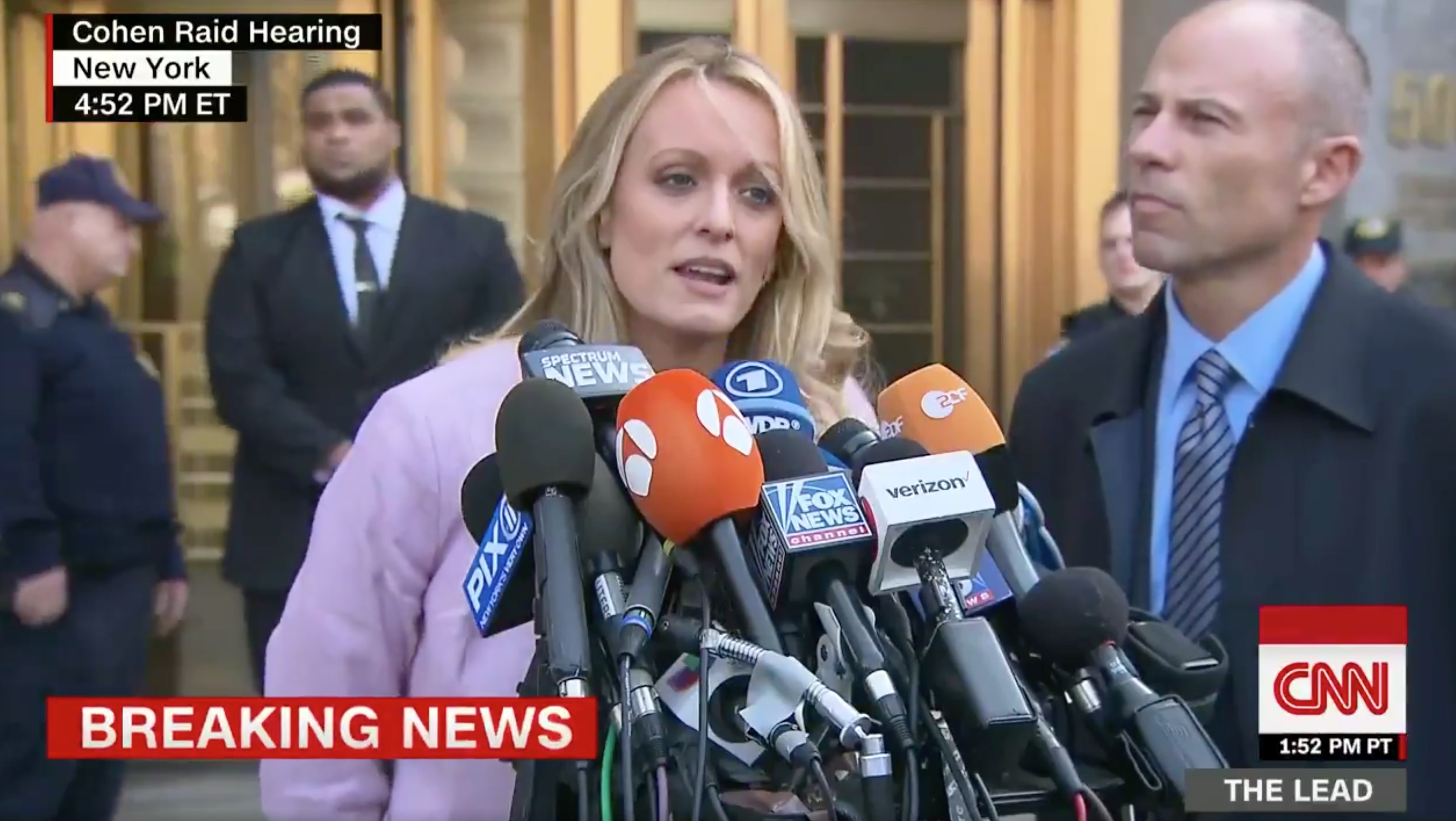 On Thursday, Stormy Daniels tweeted about an incident with a member of the paparazzi about which she was clearly not happy, and the very NSFW tweet immediately rocketed across social media.
It got a lot more "Likes" than it did Retweets… for obvious reasons.
Again, this is Not Safe For Work.
A very aggressive piece of shit paparazzi shoved his camera up my skirt. I bet my pussy will be front page on UK tabloids tomorrow. Joke is on him though because everyone has already seen my vag. I'm glad I shaved today though. LOL

— Stormy Daniels (@StormyDaniels) November 15, 2018
Another acronym that probably applies here is TMI.
Stormy Daniels is the porn star and stripper who accused President Donald Trump of having a sexual affair with her, and whom Trump paid to keep quiet about it. Her attorney, Michael Avenatti, was arrested in Los Angeles less than 24 hours ago on the charge of felony domestic assault, for which he posted bond.
Daniels travelled to the U.K. to speak at the Oxford Union, a debate society at the University of Oxford. Her talk, per the Oxford Union website, was titled "Sex, Guns & Other Fluff:  How Porn Can Set You Free," and in it she was expected to "argue that stigmatizing the adult industry and people who work in it is bad for society."
[Featured image via screengrab]
Have a tip we should know? tips@mediaite.com