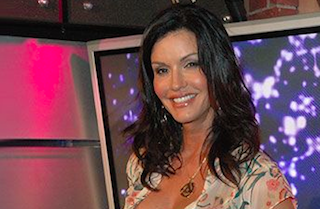 After supermodel Janice Dickinson revealed to Entertainment Tonight this week that she had been raped by Bill Cosby in the early 1980s, Cosby's lawyer responded by calling her claim a "complete lie." The implication was that Dickinson was merely trying to capitalize on the renewed media interest in Cosby's past as more women have spoken out about their own experiences of sexual assault by the comedian.
Cosby's attorney Marty Singer furthered this notion when he asserted that "the only story she gave 12 years ago in her autobiography as well as her interview with the media was that she refused to sleep with Mr. Cosby and he blew her off." He claimed that "no one tried to prevent anything she wanted to say about Bill Cosby in her book" as she had indicated in the ET interview.
But today, Howard Stern dug up a 2006 interview he conducted with Dickinson in which she clearly stated her feelings about Cosby's behavior, without going into the detail she offered up in the interview that occurred eight years later.
"Bill Cosby was the only guy I couldn't write about in the book because Harper Collins was afraid of a lawsuit," Dickinson told Stern, who was pressing to find out if Cosby "nailed" her. "I don't want to get near that because I don't have the shekels that you do or that Cosby does. The guy's a bad guy, let me just say that. He's not a nice guy. He preys on women that have just come out of rehab, I'll say that."
After playing the clip, Stern added, "Now, this is 2006, OK, there was no agenda. And this does support her claim that she was raped by Bill Cosby."
Earlier this week, Stern shared his own opinions of Cosby, calling him the "the biggest hypocrite in the world" and comparing him to a preacher "blowing a dude in the bathroom."
Watch video below, via Sirius XM's Howard 100:
[h/t TheWrap]
[Photo via SiriusXM]
— —
>> Follow Matt Wilstein (@TheMattWilstein) on Twitter
Have a tip we should know? tips@mediaite.com