The Eye of the Storm: Trump White House Reportedly Has Someone Monitoring Stormy Daniels Fallout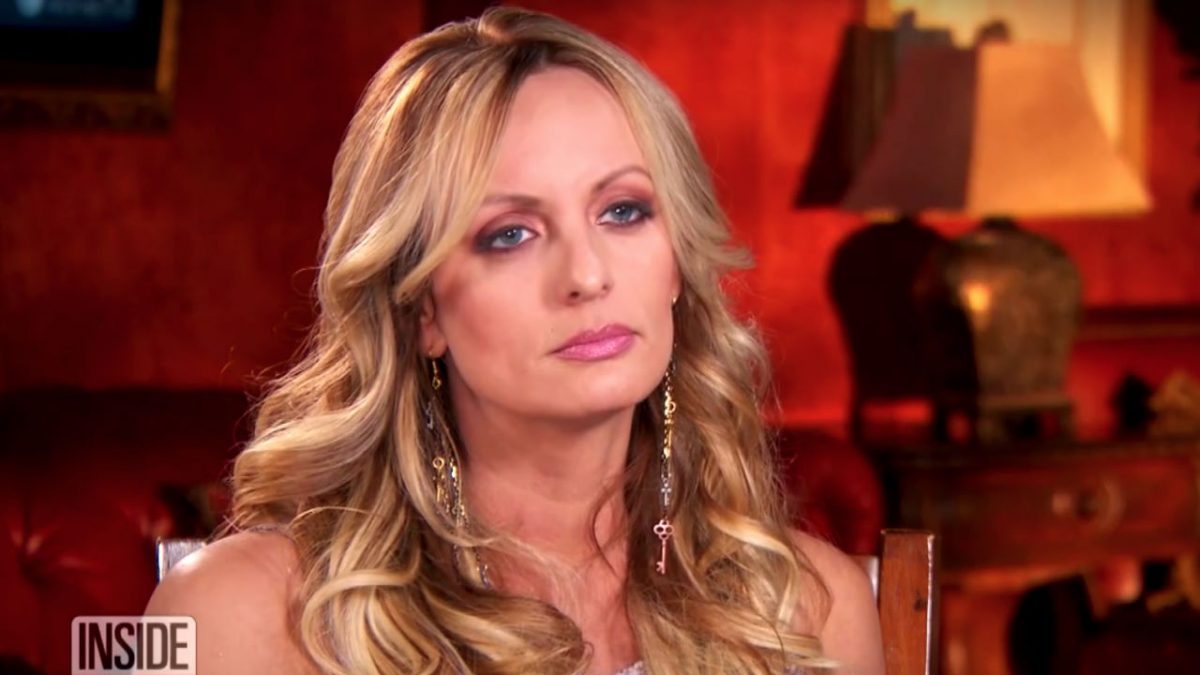 The White House is in the eye of the storm as it anxiously awaits a potentially explosive 60 Minutes interview featuring President Donald Trump's alleged mistress.
In the meantime, the Daily Beast is reporting at least one aide has been assigned to monitor all news relating to Stephanie Clifford, known as Stormy Daniels, who has been sharing her story about a relationship she claims to have had with the president shortly after the birth of his son, Barron Trump.
Via The Daily Beast:
Inside the chronically chaos-driven Trump White House, Stormy Daniels is a high-profile hassle and headache that now must be managed on a daily basis. According to two sources familiar with the situation, the White House press operation has at least one person whose job it is to monitor the latest developments on the Daniels front.
Neither Clifford nor her lawyer, Michael Avenatti, are backing down to threats made by the president's personal attorney Michael Cohen, who's seeking nearly $20 million in damages from the porn star's allegations in the media. The parties remain locked in an ongoing war of words over an alleged nondisclosure agreement Clifford said she was made to sign but may never have been actually official since Trump did not sign it as well.
"The president may be able to fire Mr. [Robert] Mueller and others who may challenge him, but he cannot fire me, or my client. We will not be going away any time soon," Avenatti said to The Daily Beast.
That big interview with Daniels, again, is on 60 Minutes tonight…
[image via screengrab]
—
Follow Chris Riotta (@ChrisRiotta) on Twitter
Have a tip we should know? tips@mediaite.com