The RNC Continues 'Lyin Comey' Campaign With Book Parody: 'A Higher Loyalty…To Me, Myself, and I'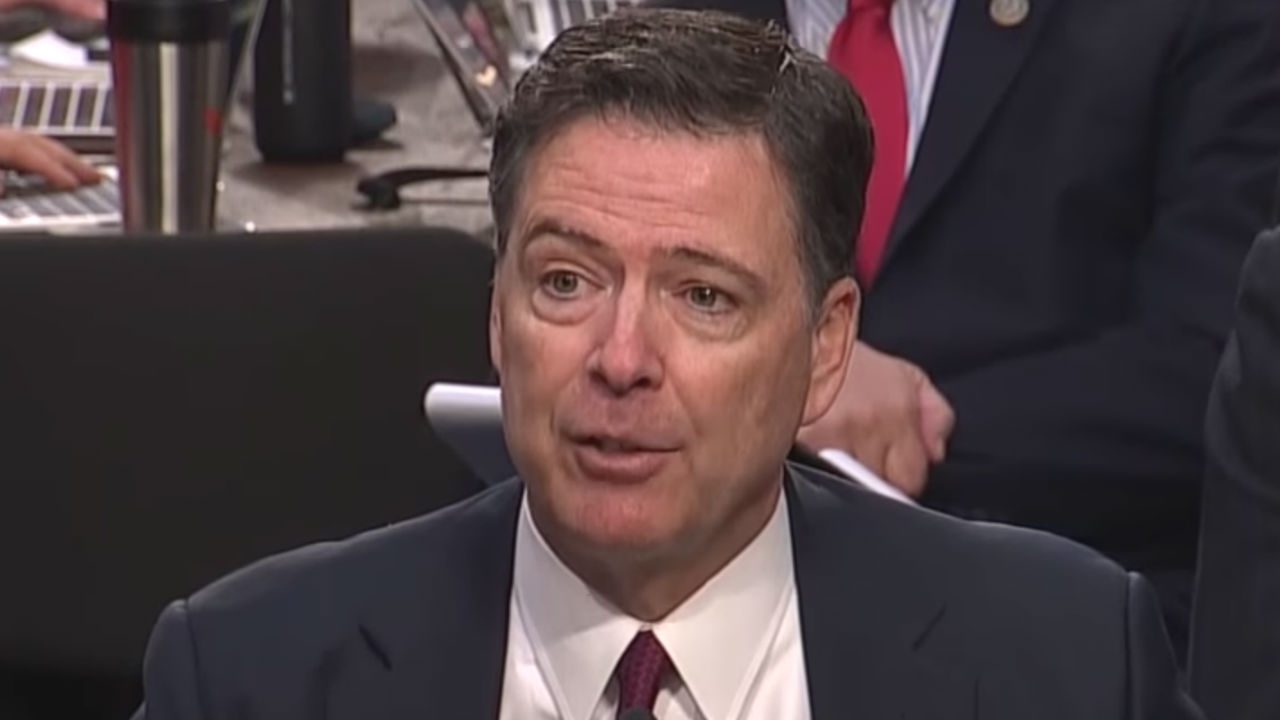 The Republican National Committee is carrying on its campaign against former FBI Director James Comey as excerpts of his new book are making headlines.
After launching its 'Lyin Comey' website, they released a new ad that complied several Democratic lawmakers slamming the Comey over his handling of the Clinton investigation in the days leading up to the 2016 election.
"Democrats have been very critical of James Comey," Sen. Chris Murphy (D-CT) said, "and many of us call for his resignation."
"He made a mistake," House Minority Leader Nancy Pelosi (D-CA) stated. "Maybe he's not in the right job."
Rep. Jerry Nadler (D-NY) insisted at the time that the president should "fire Comey" and "initiate an investigation" while Rep. Maxine Waters said that he had "no credibility."
Other lawmakers included in the video are Senate Minority Leader Chuck Schumer (D-NY), Sen. Bernie Sanders (I-VT), Sen. Claire McCaskill (D-MO), Sen. Tim Kaine (D-VA), and Rep. Adam Schiff (D-CA).
The RNC then shared a parody of Comey's book.
FIRST LOOK at Comey's new book. Pre-order more insider info at https://t.co/ms7BQ1FS2T pic.twitter.com/QbpPitVcho

— GOP (@GOP) April 13, 2018
The parody, A Higher Loyalty to Me, Myself, and I, included some mock endorsements of real quotes said about the former FBI director.
"The FBI director's true higher loyalty is to his self-righeous definition of what is best for himself," Clinton ally Lanny Davis said.
"A feast of contradiction and self-serving showmanship," Eli Lake of Bloomberg View stated.
A couple of former members of the FBI community were also quoted like 25-year FBI veteran James Gagliano who called Comey "narcissistic" and former special agent Bobby Charcon said he "lost the respect of a lot of agents."
Watch the clip above, via RNC.
[image via screengrab]
Have a tip we should know? tips@mediaite.com