'There Are a Lot of Vipers': Elijah Wood Says Hollywood's Gripped by Rampant Pedophilia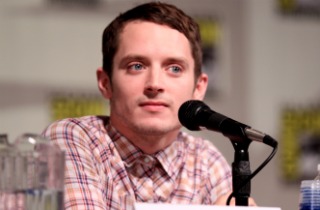 Elijah Wood has been an actor for most of his life, and in an interview he gave yesterday, he alleged that there is a systematic organization of child sexual abuse that underlies Hollywood.
The Lord of the Rings star spoke with The Sunday Times, where he claimed that fellow child actors were frequently abused by industry figures who were shielded by Hollywood's most influential people. Woods crediting his mother for keeping him away from parties where people hoped to take advantage of him, but he insisted that his colleagues were regularly "preyed upon."
"Clearly something major was going on in Hollywood. It was all organized. There are a lot of vipers in this industry, people who only have their own interests in mind…There is darkness in the underbelly. What bums me about these situations is that the victims can't speak as loudly as the people in power. That's the tragedy of attempting to reveal what is happening to innocent people: they can be squashed, but their lives have been irreparably damaged."
This is not the first time Hollywood has been criticized as a bastion of sexual abuse. The Daily Beast noted how Corey Feldman prominently spoke out in 2011 about how pedophilia would always be "the number one problem in Hollywood."
Wood also used the interview to make a comparison to James Saville, the British news figure who was embroiled in pedophilia and various sex scandals throughout his life.
[Image via wikimedia]
— —
>> Follow Ken Meyer (@KenMeyer91) on Twitter
Have a tip we should know? tips@mediaite.com