Tic Tac Responds to Trump After Leaked Audio Shows He Used Breath Freshener to 'Start Kissing' Women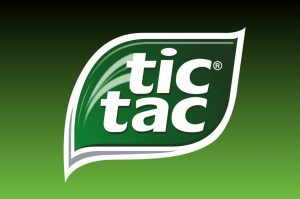 At one point during the leaked audio from a 2005 interview with Access Hollywood, Donald Trump makes references to using "some Tic Tacs just in case" he begins to start kissing actress Arianne Zucker, who he and Billy Bush were going to see on the set of Days of Our Lives.
Even the sound of a pack of Tic Tacs can be heard being shaken around at one point during the exchange between Trump and Bush.
Well today, the company felt the need to address the controversy, and unsurprisingly, distance itself from Trump's rhetoric.
Tic Tac respects all women. We find the recent statements and behavior completely inappropriate and unacceptable.

— Tic Tac USA (@TicTacUSA) October 8, 2016
"Tic Tac respects all women," the company wrote on Twitter Saturday afternoon.
The Washington Post leaked the audio on Friday afternoon that shows Trump saying to Bush:
I better use some Tic Tacs just in case I start kissing her. You know, I'm automatically attracted to beautiful — I just start kissing them. It's like a magnet. Just kiss. I don't even wait. And when you're a star, they let you do it. You can do anything.
The real estate titan continued a moment later to Bush, "Grab 'em by the pussy. You can do anything."
The revelation from Trump's past has had, in the estimation of many, a disastrous impact on his presidential ambitions; a litany of Republican elected officials have emphatically withdrawn their official endorsements of Trump as a result, with many calling for VP choice Mike Pence to assume the ticket's top spot. Trump has said that there is "zero chance I'll quit," and is scheduled to take on Hillary Clinton tomorrow night from the campus of Washington University in St. Louis for their second presidential debate.
Have a tip we should know? tips@mediaite.com