Trump Attacks Mueller Directly: He's Appointing 'Angry Dems' and Has 'Conflicts of Interest'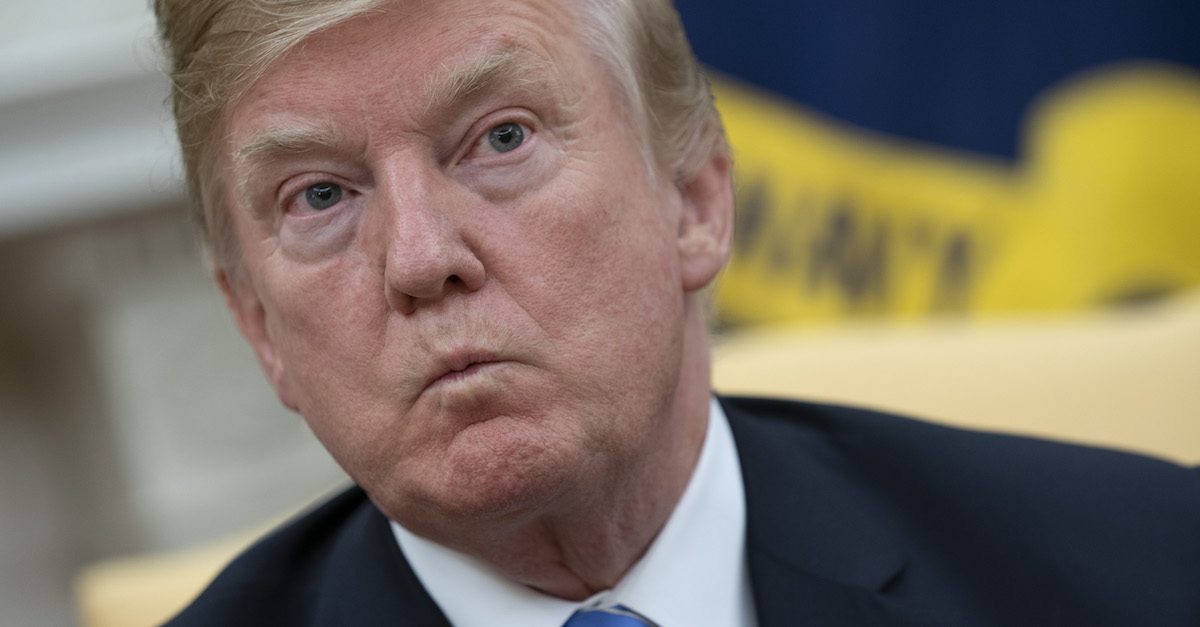 On Saturday, President Donald Trump took to Twitter to directly attack Special Counsel Robert Mueller.
"Is Robert Mueller ever going to release his conflicts of interest with respect to President Trump, including the fact that we had a very nasty & contentious business relationship, I turned him down to head the FBI (one day before appointment as S.C.) & Comey is his close friend" Trump asked in a post.
Then, in a second post, he continued on: "Also, why is Mueller only appointing Angry Dems, some of whom have worked for Crooked Hillary, others, including himself, have worked for Obama….And why isn't Mueller looking at all of the criminal activity & real Russian Collusion on the Democrats side-Podesta, Dossier?"
In January of 2018, the New York Times ran an article saying Trump ordered Mueller to be fired, something the White House counsel Don McGahn refused to recommend to the Department of Justice at the time.
As Michael Schmidt of The New York Times pointed out, two of the three reasons Trump gave in that article were the same as those Trump tweeted about Mueller today.
In addition, when the Times ran the story, Trump called it "fake news."
[image via Getty Images]
Have a tip we should know? tips@mediaite.com