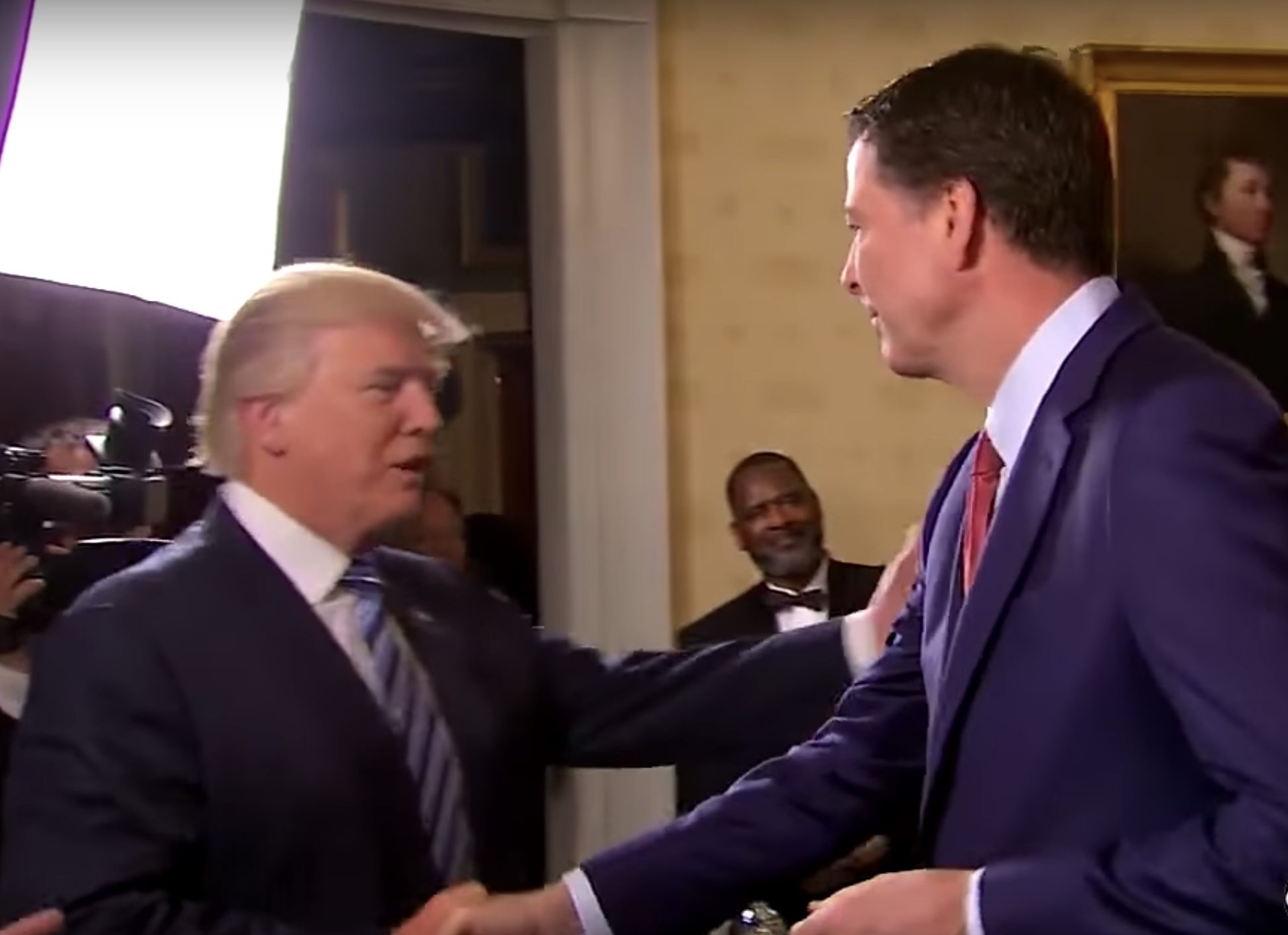 As the book and interview excerpts trickled out one-by-one — the president demanded loyalty like "Sammy the Bull," he asked for an investigation of the "pee tape" to placate his wife, the "pee tape" might actually exist — the odds decreased that President Donald Trump was going to remain silent about former FBI Director James Comey. Indeed, those odds have now vanquished to nil.
In a Friday morning Tweet, the president blasted Comey — just two days before the former FBI Director's blockbuster interview with ABC's George Stephanopoulos is ticketed for air, and four days before his book hits the shelves.
"James Comey is a proven LEAKER & LIAR," Trump wrote. "Virtually everyone in Washington thought he should be fired for the terrible job he did-until he was, in fact, fired. He leaked CLASSIFIED information, for which he should be prosecuted. He lied to Congress under OATH. He is a weak and….."
After a 16-minute break, Trump finished his thought.
"….untruthful slime ball who was, as time has proven, a terrible Director of the FBI. His handling of the Crooked Hillary Clinton case, and the events surrounding it, will go down as one of the worst "botch jobs" of history. It was my great honor to fire James Comey!"
James Comey is a proven LEAKER & LIAR. Virtually everyone in Washington thought he should be fired for the terrible job he did-until he was, in fact, fired. He leaked CLASSIFIED information, for which he should be prosecuted. He lied to Congress under OATH. He is a weak and…..

— Donald J. Trump (@realDonaldTrump) April 13, 2018
….untruthful slime ball who was, as time has proven, a terrible Director of the FBI. His handling of the Crooked Hillary Clinton case, and the events surrounding it, will go down as one of the worst "botch jobs" of history. It was my great honor to fire James Comey!

— Donald J. Trump (@realDonaldTrump) April 13, 2018
….untruthful slime ball who was, as time has proven, a terrible Director of the FBI. His handling of the Crooked Hillary Clinton case, and the events surrounding it, will go down as one of the worst "botch jobs" of history. It was my great honor to fire James Comey!

— Donald J. Trump (@realDonaldTrump) April 13, 2018
[photo via screengrab]
——
Follow Joe DePaolo (@joe_depaolo) on Twitter
Have a tip we should know? tips@mediaite.com
Joe DePaolo - Senior Editor