Trump Mourns Ali, Promptly Gets Reminded of When He Trashed Muslim Sports Heroes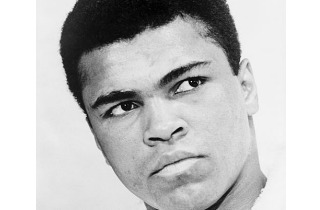 The death of boxing icon Muhammad Ali is being mourned as a tremendous loss to boxing and world history, and Donald Trump is getting a lot of blowback for seemingly trying to capitalize on the tragedy.
The legendary athlete died Friday night due to reported septic shock, and the loss has captured the attention of the media and celebrities who are mourning all over social media and other spaces. Ever attuned to the news cycle, Trump found out about Ali's death shortly after it happened, which resulted in this tweet.
Muhammad Ali is dead at 74! A truly great champion and a wonderful guy. He will be missed by all!

— Donald J. Trump (@realDonaldTrump) June 4, 2016
Trump's remembrance of Ali is interesting, considering the fact that Ali was a Muslim who raked Trump across the coals for his repeated incendiary comments about Islam. More than that, Trump's tribute is especially hollow given that it was only a few months ago that Trump sent out quite the dismissive tweet about Muslim sports figures in America.
Obama said in his speech that Muslims are our sports heroes. What sport is he talking about, and who? Is Obama profiling?

— Donald J. Trump (@realDonaldTrump) December 7, 2015
Trump received a lot of criticism for this tweet back then, and today, many Twitter users decided to burn him for jumping on the bandwagon of the world's mourning:
.@realDonaldTrump you said this in December pic.twitter.com/cWqdDqAIO9

— andrew kaczynski (@BuzzFeedAndrew) June 4, 2016
Statement from Muhammad Ali on the proposed Muslim ban (from 12/9/15)pic.twitter.com/VxH7Sj0NPh

— Matt Mackowiak (@MattMackowiak) June 4, 2016
Not today, Satan. pic.twitter.com/VLs4qoMA4V

— Imraan Siddiqi (@imraansiddiqi) June 4, 2016
.@realDonaldTrump you are the epitome of everything he despised

— Brian Gaar (@briangaar) June 4, 2016
@realDonaldTrump Nice exclamation point on that first sentence.

— Chris Sacca (@sacca) June 4, 2016
He was a Muslim, Donald. https://t.co/MMjSEHquV0

— Declan Cashin (@Tweet_Dec) June 4, 2016
I like when white males who supported George W. Bush, Gingrich, Limbaugh, Romney & Trump say Muhammad Ali was a draft dodger.

— John Fugelsang (@JohnFugelsang) June 4, 2016
Hell to the naw! Trump derided @POTUS for praising Muslim sports heroes, and NOW praises Ali? Nah, son. #NeverForget https://t.co/L5OJ26m4pg

— rolandsmartin (@rolandsmartin) June 4, 2016
Donald Trump. There's a village somewhere missing its idiot. pic.twitter.com/FT5IVaxsfS

— S J Watson (@SJ_Watson) June 4, 2016
Trump used to describe Muhammad Ali as a close friend when it suited him https://t.co/l3p9xGX8Rr

— Benjy Sarlin (@BenjySarlin) June 4, 2016
[Image via screengrab]
— —
>> Follow Ken Meyer (@KenMeyer91) on Twitter
Have a tip we should know? tips@mediaite.com