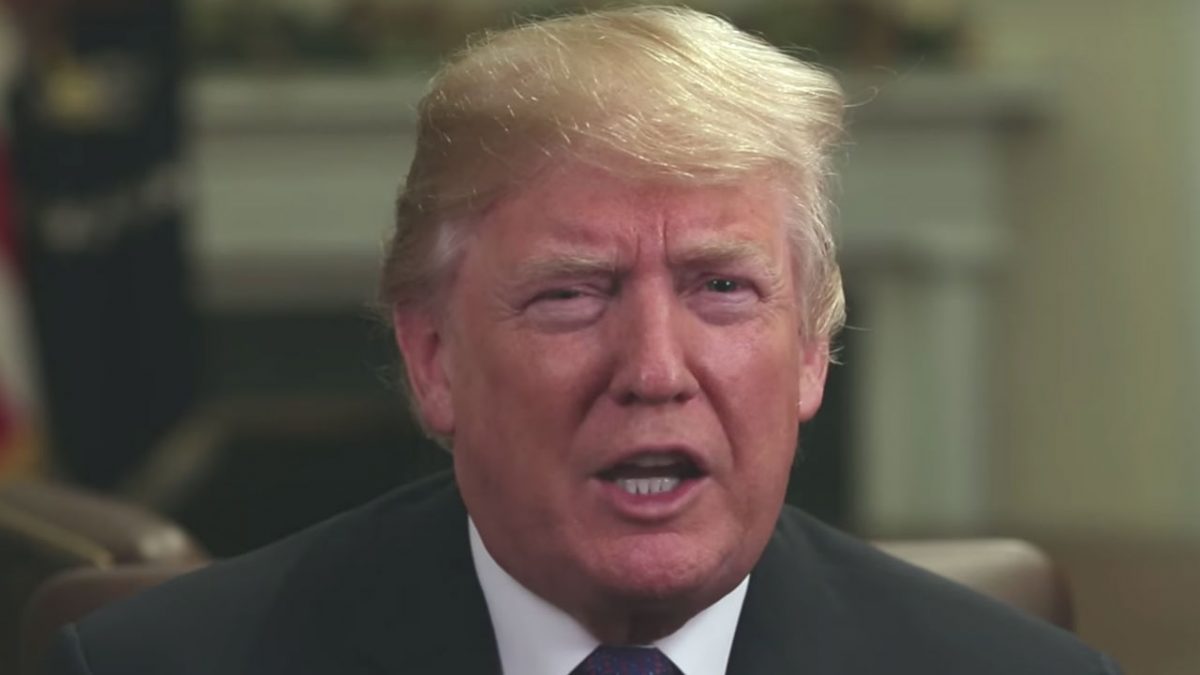 A new report on President Donald Trump's weekend abroad takes a look at how the POTUS has been in a bit of a sour mood for the past few days.
Most notably, per the Washington Post, he ended up boiling over when called by Prime Minister Theresa May:
As he jetted to Paris last Friday, President Trump received a congratulatory phone call aboard Air Force One. British Prime Minister Theresa May was calling to celebrate the Republican Party's wins in the midterm elections — never mind that Democrats seized control of the House — but her appeal to the American president's vanity was met with an ornery outburst.

Trump berated May for Great Britain not doing enough in his assessment to contain Iran. He questioned her over Brexit and complained about the trade deals he sees as unfair with European countries. May has endured Trump's churlish temper before, but still her aides were shaken by his especially foul mood, according to U.S. and European officials briefed on the conversation.
Trump also went off on his own staff over the critical coverage of him not going to the US WWI cemetery in France due to the bad weather.
The President received a lot of condemnation over that move, which he tweeted about this morning:
By the way, when the helicopter couldn't fly to the first cemetery in France because of almost zero visibility, I suggested driving. Secret Service said NO, too far from airport & big Paris shutdown. Speech next day at American Cemetery in pouring rain! Little reported-Fake News!

— Donald J. Trump (@realDonaldTrump) November 13, 2018
The Post report also confirms that Trump was indeed unhappy with the comments French President Emmanuel Macron made about nationalism, which Trump lashed out at him over earlier today.
But what's clear from the report is that the President has been stewing for days. As one anonymous White House official put it, "He was frustrated with the trip. And he's itching to make some changes. This is a week where things could get really dicey."
Other reports earlier today have indicated Trump is ready for a big White House shake-up. DHS Sec. Kirstjen Nielsen may be out next, and if she goes Chief of Staff John Kelly could be gone too.
And then, of course, there's the dust-up over Mira Ricardel, the deputy national security adviser who Melania Trump wants out of the White House.
[image via screengrab]
Have a tip we should know? tips@mediaite.com
Josh Feldman - Senior Editor