Trump Reportedly Considering Kimberly Guilfoyle As Press Sec, Bringing In Fox News Producers to WH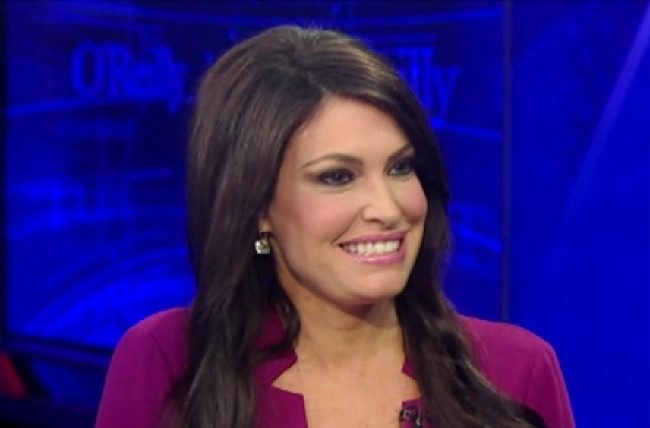 Before Donald Trump named Sean Spicer press secretary, everyone wondered who would fill the role. A new report indicates Trump may replace Spicer with Fox News' Kimberly Guilfoyle, which is a possibility that's been being floated for months.
Back in October, she was seen entering Trump Tower and rumors began swirling she was up for a position on the communications team. By December, the speculation hit its fever pitch and political observers were sure Guilfoyle would be involved with the operation somehow, whether as press secretary or in an ancillary role. Even some of her Fox News colleagues spoke out in favor of her heading to the White House.
As we all know, the gig ended up going to Spicer, who made his debut with a bang when he began railing against the media for reporting that Trump's inauguration had anything but millions of attendees. He hasn't been delivering those bangs to the president's liking anymore, though, as evidenced by yesterday's tweets from Trump. On Twitter and later in an interview, he suggested doing away with press briefings.
Still, a New York Times report yesterday said, "while Mr. Trump has raised the Fox News host Kimberly Guilfoyle to allies as a possible press secretary, he has spent several hours with Mr. Spicer this week, praising his television 'ratings' during the briefings."
Though Trump has been claiming he wants to stop the briefings, his actions indicate otherwise. Who knows, but maybe we'll see Guilfoyle at that podium sooner than we think. The only question left then would be who will play her on Saturday Night Live?
A report from the AP out today also notes that "Trump is mulling expanding the communications team and has eyed hiring producers from Fox News."
[image via screengrab]
Have a tip we should know? tips@mediaite.com