Trump Threatens to Pull Press Credentials from 'Fake News' Media Over Negative Coverage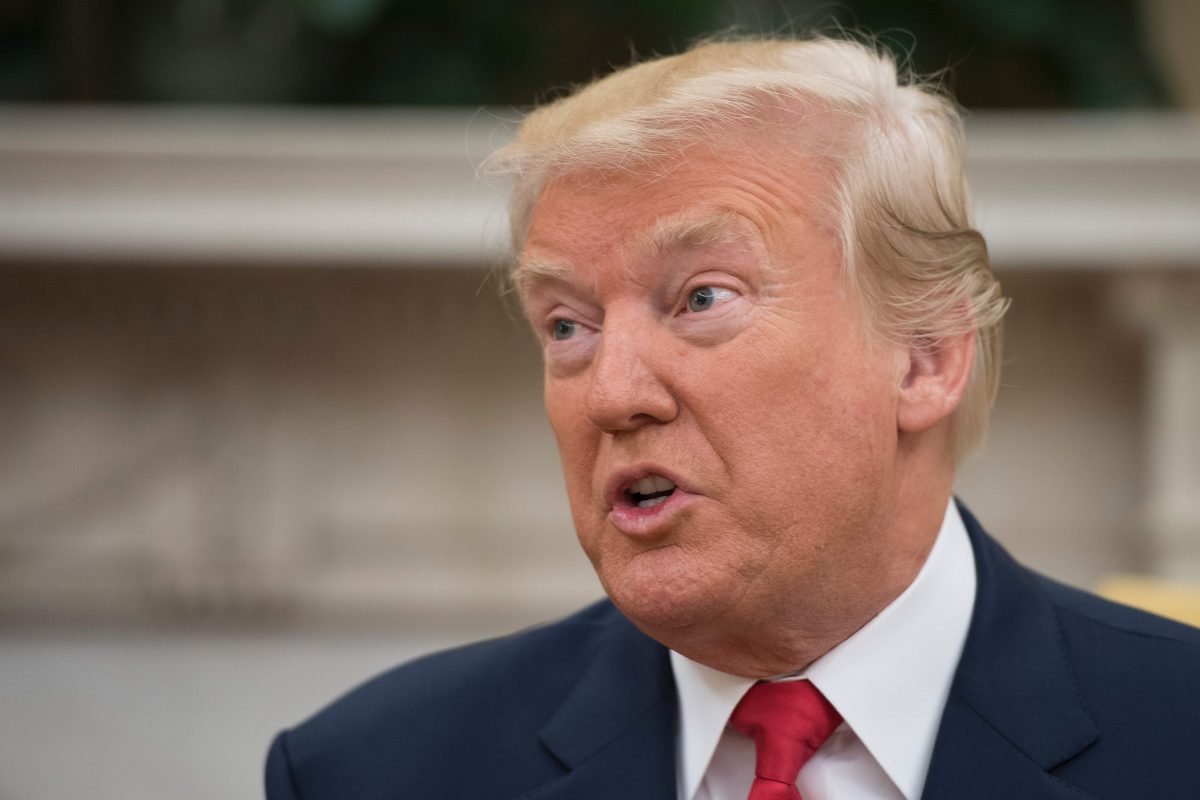 You know how this works. President Trump receives critical press coverage, he gets on Twitter to complain about it, the White House's relationship with the media deteriorates further, queen to E5.
The Fake News is working overtime. Just reported that, despite the tremendous success we are having with the economy & all things else, 91% of the Network News about me is negative (Fake). Why do we work so hard in working with the media when it is corrupt? Take away credentials?

— Donald J. Trump (@realDonaldTrump) May 9, 2018
As you can see, the president is threatening to take press credentials away from "fake news" media outlets until they give him the coverage he approves of. Trump previously yanked press credentials from multiple news organizations during the 2016 election, and as NYT's Maggie Haberman points out, it seems he still doesn't get that the press isn't supposed to be his cheerleading squad:
He has a lack of understanding of how news coverage actually works, and unfortunately so do a lot of his supporters. https://t.co/X9jvSrmnUk

— Maggie Haberman (@maggieNYT) May 9, 2018
One tweet is never enough for Trump though. The president seems to be watching Fox & Friends again, because he had this to say about today's guest on his favorite show:
Candace Owens of Turning Point USA is having a big impact on politics in our Country. She represents an ever expanding group of very smart "thinkers," and it is wonderful to watch and hear the dialogue going on…so good for our Country!

— Donald J. Trump (@realDonaldTrump) May 9, 2018
Oh yeah, and Trump said some stuff about last night's elections as well.
The Republican Party had a great night. Tremendous voter energy and excitement, and all candidates are those who have a great chance of winning in November. The Economy is sooo strong, and with Nancy Pelosi wanting to end the big Tax Cuts and Raise Taxes, why wouldn't we win?

— Donald J. Trump (@realDonaldTrump) May 9, 2018
Congratulations to Mike Dewine on his big win in the Great State of Ohio. He will be a great Governor with a heavy focus on HealthCare and Jobs. His Socialist opponent in November should not do well, a big failure in last job!

— Donald J. Trump (@realDonaldTrump) May 9, 2018
[Image via screengrab]
— —
>> Follow Ken Meyer (@KenMeyer91) on Twitter
Have a tip we should know? tips@mediaite.com