Trump Tweets Out Video of Tucker Carlson Criticizing His Birtherism: It 'Doesn't Help The Country'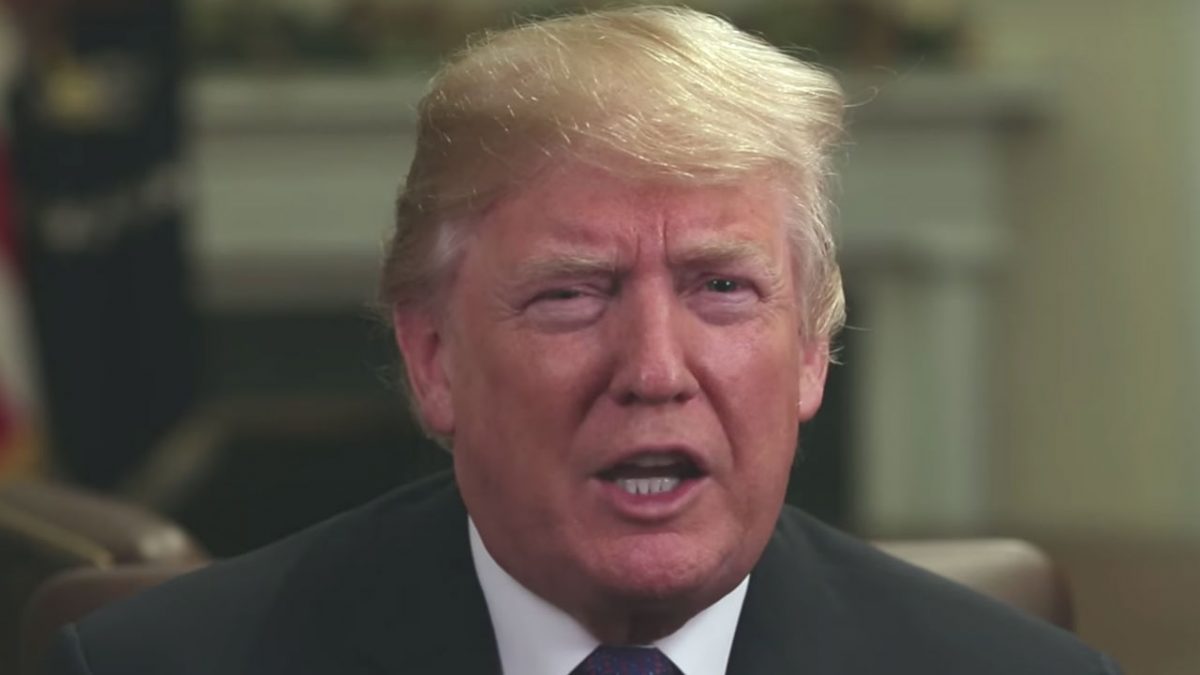 President Donald Trump has posted a number of Fox News segments without commentary today, and tonight he shared Tucker Carlson's monologue denouncing the "Russia hoax."
But Carlson's opener not only decried the dossier and the Russian collusion theory pushed by Democrats, but he compared the latter to birtherism––specifically Trump's birtherism:
"Throughout the 2016 presidential campaign, Hillary Clinton and her surrogates in the media attacked Donald Trump for his role in pushing the birther story. They didn't just argue that it was dumb to think Barack Obama was born in Kenya, they said it hurt America. They said it delegitimized Obama as a leader by casting him as an illegitimate president."
Carlson said the above arguments are "fair points":
"Those are fair points. If you can't prove something is true, you shouldn't claim that it is. If you don't like a president's policies, argue against them, offer a better alternative, don't claim that he isn't really the president, that doesn't help the country."
He went on to say Democrats have been pushing their "far more harmful conspiracy"––the Russian collusion theory.
And Trump, who promoted birtherism for many years, shared the monologue on Twitter tonight:
— Donald J. Trump (@realDonaldTrump) March 19, 2019
[image via screengrab]
Have a tip we should know? [email protected]
Josh Feldman - Senior Editor