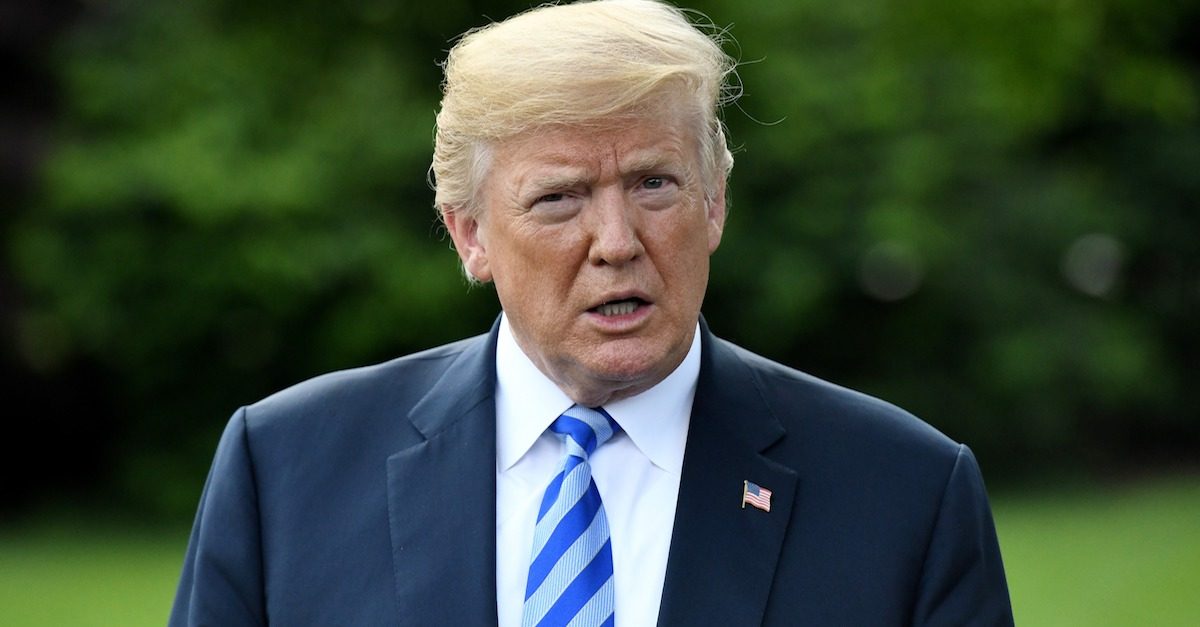 As crowds gathered at the National Cathedral this morning to pay their respects to late Senator John McCain, President Donald Trump left the White House en-route to his golf course.
According to pool reporters, Trump's motorcade arrived at the Trump National Golf Club in Sterling, Virginia at 11:15am, approximately the same time Henry Kissinger ended his remarks at the service.
It's not the first time this week that Trump carried on with his usual routine while the nation mourned.
As McCain laid in state in the Capitol Rotunda Friday, Trump traveled to Charlotte, North Carolina to sign an executive order on Retirement Security and then attend a fundraiser for the state's Republican candidates.
He also spent Saturday morning firing out a string of tweets attacking the media, Canada, and the Justice Department.
Trump was not invited to attend McCain's memorial services, a snub that reflected the bitter relationship between the president and the Senator dating back to the early days of the 2016 campaign.
Instead, Trump sent Defense Secretary James Mattis, Chief of Staff John Kelly, and National Security Adviser John Bolton to represent the administration at Saturday's ceremony.
Vice President Mike Pence was similarly instructed to speak at McCain's Capitol service Friday.
Trump had come under intense criticism this week for failing to honor McCain.
The president posted a terse Tweet last Saturday that failed to compliment McCain directly, and he sparked additional controversy when he held off on issuing a formal proclamation ordering U.S. flags to be lowered to half-staff until late Monday afternoon.
According to the Wall Street Journal, Trump had seen the reaction to McCain's death as "over-the-top."
Trump's two predecessors, Barack Obama and George W. Bush, are both scheduled to deliver eulogies at McCain's service.
[photo via Olivier Douliery-Pool / Getty Images]
Have a tip we should know? tips@mediaite.com