Trump Would Be 'Disaster for Innovation,' Say Dozens of Technology Sector Leaders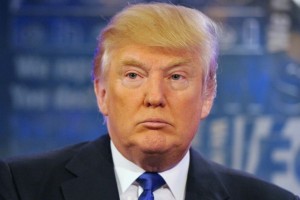 Dozens of leaders in the technology industry signed an open letter published Thursday in Huffington Post, arguing that Donald Trump and his policies would be a "disaster for innovation."
We believe in an inclusive country that fosters opportunity, creativity and a level playing field. Donald Trump does not. He campaigns on anger, bigotry, fear of new ideas and new people, and a fundamental belief that America is weak and in decline. We have listened to Donald Trump over the past year and we have concluded: Trump would be a disaster for innovation. His vision stands against the open exchange of ideas, free movement of people, and productive engagement with the outside world that is critical to our economy—and that provide the foundation for innovation and growth.
Trump's immigration policies would muzzle human talent, the letter says: "40 percent of Fortune 500 companies were founded by immigrants or their children," the letter notes. "Donald Trump, meanwhile, traffics in ethnic and racial stereotypes, repeatedly insults women, and is openly hostile to immigration. He has promised a wall, mass deportations, and profiling."
In his tendency to punish news organizations for unfavorable coverage and his proclaimed intention to "shut down" parts of the Internet, Trump has also demonstrated contempt for the exchange of free ideas and ignorance of how technology works, the letter argues.
Finally, Trump has shown "reckless disregard for our legal and political institutions threatens to upend what attracts companies to start and scale in America. He risks distorting markets, reducing exports, and slowing job creation."
The letter's co-signers include dozens of entrepreneurs, venture capitalists, attorneys, academics and other leaders in the tech sector, including Steve Wozniak, the co-founder of Apple; Jimmy Wales, founder of Wikipedia; Dustin Moskovitz, co-founder of Facebook; David Karp, founder of Tumblr; and several others.
You can read the complete letter here.
Have a tip we should know? tips@mediaite.com