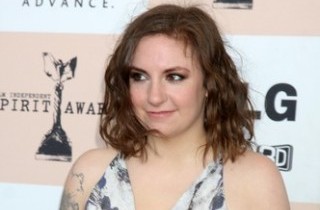 Fox Sports analyst and founder of OutkicktheCoverage.com Clay Travis took a break from his college football reporting Thursday to go on an extended tangent on how much he hates Girls actress Lena Dunham.
Travis was Periscoping live from SEC Media Days when he suddenly shifted gears. "Did you guys see Lena Dunham say that sushi is cultural appropriation?" he asked.
"If you don't know who this b*tch Lena Dunham is, she's the girl who does Girls. It's an awful show on HBO," he continued. "She's like a wunderkind director because she's famous and has all these friends and everything else. The show f*cking sucks, and I hate this b*tch. I really genuinely do."
Watch below, starting at 39:00.
LIVE on #Periscope: SEC title picks, Trump VP, Tebow at RNC, Lena Dunham is an idiot https://t.co/CPIATJDay4

— Clay Travis (@ClayTravis) July 14, 2016
Travis joked that Dunham was the sole reason that he couldn't vote for Democratic presidential candidate Hillary Clinton. "She is the person out there who is going to be so excited if Hillary Clinton wins. And I think to myself, 'I just can't vote for Hillary Clinton because I don't want Lena Dunham to be happy in life.'"
Travis argued that "cultural appropriation" was not a thing that existed, and noted that cultures borrow the best of technology and cuisine from other cultures all the time. "Did we culturally appropriate salsa from Mexico? …The reason why salsa is more popular than ketchup in this country now, is because salsa is f*cking awesome."
"The goal of any product in life is to make it so good, that everybody in the whole world wants it," he concluded. "Guess what, France invented the motion picture. Now everybody all over the world make the motion picture, which allows Lena Dunham to make her sh*tty-ass HBO show… which allows her to [film] on tape her fat ass and her awful-ass show."
[h/t Daily Caller]
[Image via Shutterstock]
——
>>Follow Alex Griswold (@HashtagGriswold) on Twitter
Have a tip we should know? tips@mediaite.com