Twitter Flips Over Former Fox News Exec Bill Shine Potentially Joining Trump WH: 'He'll Fit Right In'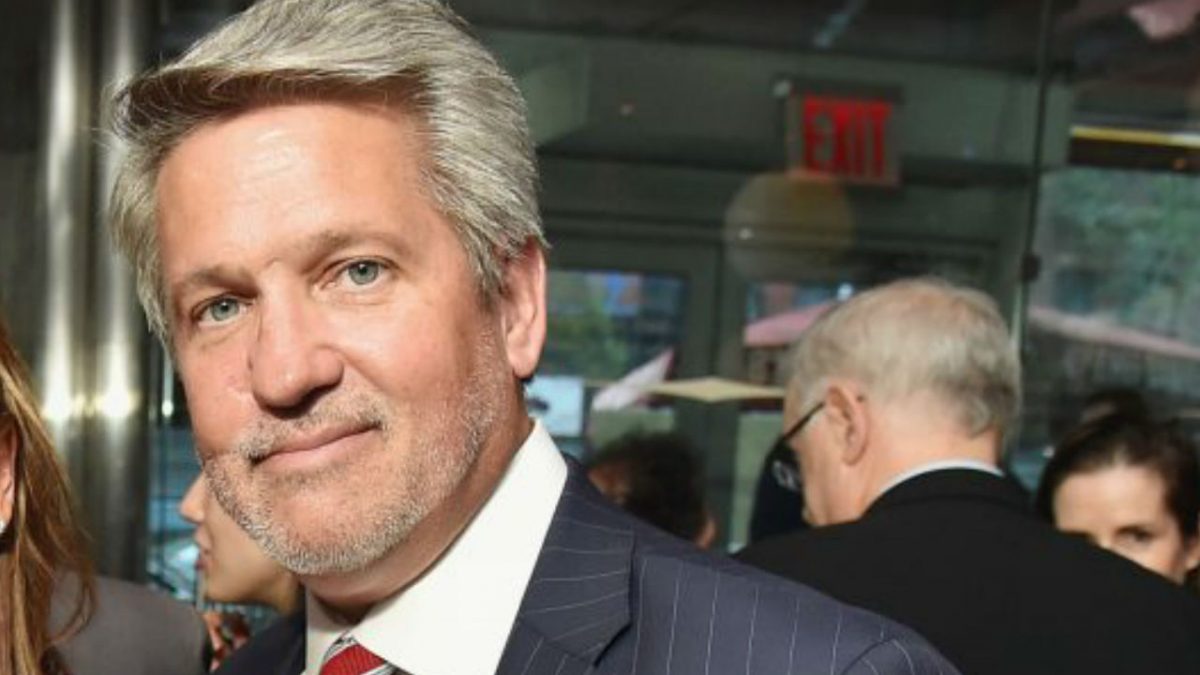 President Donald Trump is close to bringing on former Fox News co-president Bill Shine as the next White House communications director — a move that has brought a storm of hate from critics, who have pointed to Shine being accused of protecting alleged sexual harasser Roger Ailes.
Besides the obvious controversy in bringing on an ex-president of the one cable news outlet that is openly friendly to the White House, Shine's baggage includes being fired from Fox News amid the network's wave of sexual harassment lawsuits in 2017 that resulted in both Ailes and Bill O'Reilly leaving.
Shine is also reportedly close Trump's favorite Fox News star Sean Hannity, who he worked for as a producer prior to working up to the top of the network.
Per a report from the New York Times, the job discussion has been going on for a few weeks, but a definite decision may come shortly — possibly even today.
While many denounced the move, Bill O'Reilly was particularly happy to see a "smart and honest" old friend have a chance in the White House:
If Bill Shine gets the job of White House communications director, that will be good for the country. Shine is smart and honest. But the President has to listen to him!

— Bill O'Reilly (@BillOReilly) June 27, 2018
However, other pundits on Twitter were predictably outraged by the move, as it comes amid America's national reckoning with the #MeToo movement. Some used the potential hire to mock the "civility" so many have been calling for recently, while others joked that Shine will fit in perfectly with Trump — an alleged sexual harasser whose most famous quote is "grab 'em by the pussy."
Check out a few of the top responses to the news below:
Bill Shine covered up @BillOReilly's sexual harassment for years so he will fit in nicely in the "Grab Em By The *****/Rob Porter is an honorable man" White House

— Tim Miller (@Timodc) June 27, 2018
Forced out of Fox "news" is perfectly on brand for Trumpism. https://t.co/rv4hkss7Ok

— Molly Jong-Fast (@MollyJongFast) June 27, 2018
Let ANY DEMOCRAT who even THINKS mean thoughts about ANY REPUBLICAN live in SHAME. What WE HAVE BECOME? The nation WEEPS at your LACK OF CIVILITY.

Oh also the guy who papered over dozens of sexual assaults at FOX is now running the White House Comms Dept. https://t.co/3DOvPrwHpR

— Ken Tremendous (@KenTremendous) June 27, 2018
Shine covered up sexual assaults by Ailes and others for years. any civility scold who lets *this* slide is showing their cards https://t.co/VsjSN92VYm

— Owen Ellickson (@onlxn) June 27, 2018
Why would Trump hire Bill Shine when @FoxNews already works for him for free? https://t.co/5cAJh5tmQI

— Tommy Vietor (@TVietor08) June 27, 2018
Reminder: Probable new WH coms director Bill Shine was fired from Fox News over allegations that he enabled the sexual predators there, including using his position to to "intimidate, terrorize and crush" their victims. In other words, he'll fit right in. https://t.co/AIKzMltprC

— ana marie cox (@anamariecox) June 27, 2018
Of course Trump wants Bill Shine as communications director. He's got plenty of experience covering up for powerful men who serially harass and abuse women. https://t.co/TOEO4WhnBe pic.twitter.com/f4lep2onVf

— ABOLISH ICE (@pamela_vogel) June 27, 2018
Of course bill shine

— Asawin Suebsaeng (@swin24) June 27, 2018
The man who is in "final talks" to become White House comms director was an integral actor in covering up widespread sexual harassment within Fox News. https://t.co/4hJqYgTo2a

— cristina lópez g. (@crislopezg) June 27, 2018
Bill Shine is just what this White House needs: a guy who had to resign in disgrace from @FoxNews for his handling of sexual harassment allegations. https://t.co/diviqafpS2

— Matt Wilstein (@mattwilstein) June 27, 2018
For years, as co-president of Fox News, Bill Shine enabled and covered up Roger Ailes sexual misconduct…as well as the misconduct of other executives and Fox News talent. Now he's set to become White House Communications Director. https://t.co/lXqnL7CJDf

— Yashar Ali ? (@yashar) June 27, 2018
[image via Michael Loccisano/Getty Images]
Follow the author on Twitter (@calebecarma).
Have a tip we should know? tips@mediaite.com