Under Armour CEO Buys Full Page Ad in Baltimore Sun After Athlete Criticism of His Trump Praise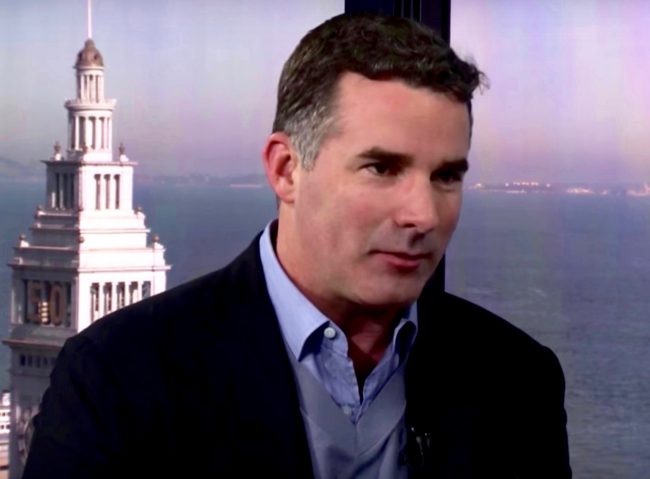 After coming under fire from a number of prominent athletes and entertainers who publicly endorse his brand, Under Armour CEO Kevin Plank tried to walk back his recent comments in support of President Donald Trump by taking out a full page newspaper ad in his hometown paper.
Under Armour purchased a full page ad in Wednesday's Baltimore Sun, which was an open letter from Plank to the city of Baltimore. In it, Plank addressed his recent interview with CNBC, in which the CEO called Trump a "real asset."
"In a business television interview last week, I answered a question with a choice of words that did not accurately reflect my intent," Plank said. "I want to clarify for our hometown the values for which Under Armour and I stand."
The ad comes after several major sports and entertainment personalities who endorse Under Armour criticized Plank for his CNBC comments. NBA star Stephen Curry, ballerina Misty Copeland, and actor Dwyane "The Rock" Johnson all made statements condemning Plank for his comments.
Curry even suggested that he might leave Under Armour over the comments.
"If there is a situation where I can look at myself in the mirror and say they don't have my best intentions, they don't have the right attitude about taking care of people, if I can say the leadership is not in line with my core values, then there is no amount of money, there is no platform I wouldn't jump off if it wasn't in line with who I am," Curry told the Mercury News
Plank went on to declare his company's support for equal rights, immigration, and job creation. He also said that the company is opposed to Trump's proposed travel ban, which would bar immigration from seven Muslim-majority countries.
[image via screengrab]
——
Follow Joe DePaolo (@joe_depaolo) on Twitter
Have a tip we should know? [email protected]
Joe DePaolo - Senior Editor