Undercovered: Schools Provide a Venue for Taboo Discussions About Sexual Abuse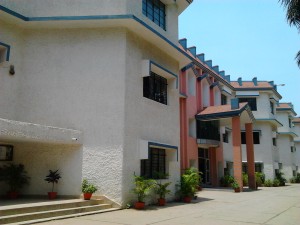 Undercovered is our daily feature bringing attention to women's issues worldwide, which we feel deserve a larger audience.
—
India has child abuse laws on the books, but spreading awareness about, and enforcing, them has been difficult because children lack awareness about them.
A large part of the difficulty in educating children about these laws is the subjects are taboo at home and parents are generally unwilling or reluctant to discuss it.
Hence, Project Nirbheek (meaning fearless in Hindi), a new initiative to "raise awareness of child abuse and give youngsters a safe environment in which to speak out," according to a report in The Guardian. Nirbheek launched in 556 schools in the north-east district of Delhi last summer and is currently expanding.
Amrit Dhillon, reporting from Delhi, writes:
In the first six months, the police received more than 5,000 written and verbal complaints of abuse. Encouraged by the overwhelming response, Delhi police extended the programme to all schools in the capital.

"For the first time, children have a non-frightening way of reporting abuse in the familiar environment of school," says Mukesh Kumari, one of the police officers visiting Victor public school.

Many of the children tell her that they thought adults would punish them if they talked about such "shameful" things. "Even I felt uneasy at first. It's just not something we Indians talk about," says Kumari.
You can read the complete report here.
—
[image: delhi public school, by Khushilove. CC BY-SA 3.0 via Wikicommons]
Undercovered is a daily feature from Mediaite, bringing attention to stories about women's issues that warrant more attention. Go through the Undercovered archives here. If you have an idea or a tip, please email us at Undercovered@mediaite.com
Have a tip we should know? tips@mediaite.com