He 'Backed Me Into a Corner': Newsweek Showcases Female Journalists' Harassment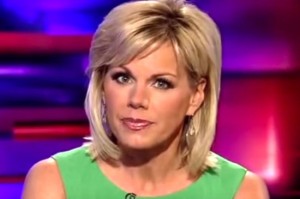 Ever since Gretchen Carlson sued former head of Fox News Roger Ailes for sexual harassment, the plight of female journalists — and professional women in general — has been front and center in the trending public discourse. More women came forward against Ailes, presidential candidate Donald Trump spoke out on it and said something controversial, Ailes was ousted from Fox, and everyone has an opinion about it all.
All of this chatter about workplace harassment has shone a harsh light on what women experience on a pretty regular basis. At Newsweek, Lucy Westcott set out to tell a few women's stories and heard from 53 women and two men when she put out a Google form for journalists to fill out. She compiled the stories in a piece that came out today.
One of the stories included a male colleague texting a female reporter "all the time," changing his schedule to match hers, and then backing her into a corner and screaming at her one day when they were alone in the office. He was angry because she had rejected his advances.
Another reported that she had been asked by a news director and head of news to spin around for them during a job interview. She was later offered a job and now says she "hated" herself for acquiescing and spinning. That is eerily similar to what female reporters were allegedly asked to do in Ailes' office.
Westcott and her respondents underscored the need for a change in the culture of silence surrounding this type of harassment. They cited Carol Costello's sharing of her own harassment story as an example of an "older female champion" speaking up.
Leslie Bennetts, a former journalist with 45 years logged in the business, agreed. She told Westcott, "It's time for women to say we are absolutely not going to participate in these systems anymore. We are absolutely going to fight back, make it public, do whatever you have to do. For my generation, we owe it to our daughters."
With people like Carlson, Costello, and even, reportedly, Megyn Kelly leading the way, it could be argued that the culture is shifting, but with over 50 respondents to Westcott's call for stories alone, it's clear that there is still a long way to go.
[image via screengrab]
Have a tip we should know? tips@mediaite.com