Washington Post Issues Correction After Falling For Clickhole Article on Green Day's 'American Idiot'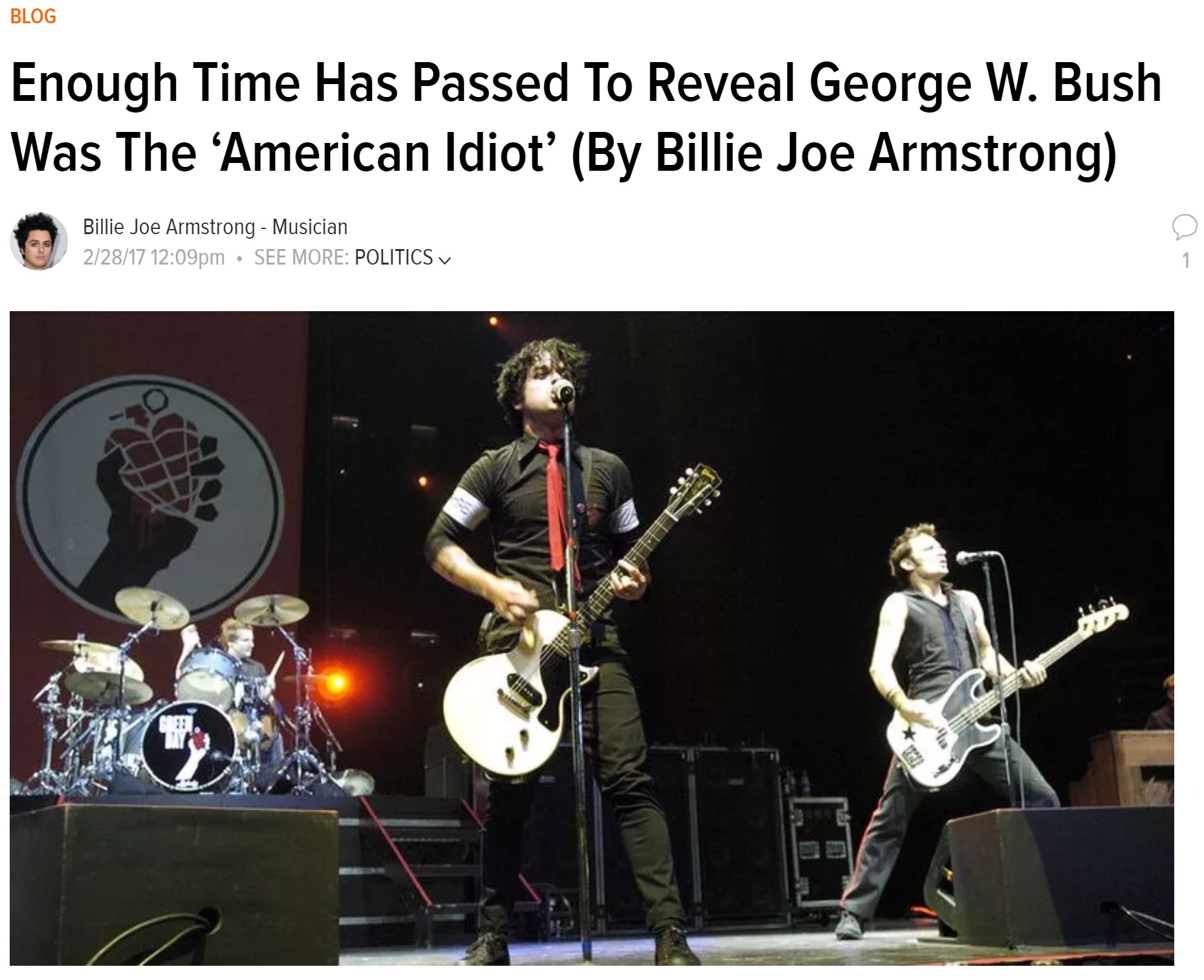 For its Morning Mix series Tuesday, The Washington Post published a comical story about a campaign among British protesters to re-popularize Green Day's smash hit, "American Idiot," inching it toward the top of the U.K. charts ahead of President Donald Trump's visit this week.
However, the outlet received some flack when it used an even more comical source: Clickhole.
Much like its sister site, The Onion, Clickhole generates a series of satirical content styled as news articles — providing for some amusing reads. But apparently, the Post missed the joke.
Citing a February 2017 blog entry on the site bearing the byline of the punk rock band's front man, Billy Joe Armstrong, the Post claimed the song was about former President George W. Bush.
And it quoted from the piece quite liberally, with several grafs explaining the purportedly political meaning behind the music.
I know, I know, there but for the grace of God, but still https://t.co/rqLXP7nBUJ pic.twitter.com/k2UK6aOi1Z

— Sam Thielman (@samthielman) July 10, 2018
Realizing its mistake, the Post quickly updated the story with a correction, adding an editor's note explaining the faux pas.
"A previous version of this report included information about the meaning of 'American Idiot' that was attributed to a Clickhole.com article," it said. "Clickhole.com is a satire site. The information has been removed from the story."
*Ahem*

This story has been updated to remove material attributed to a satirical Web publication, Clickhole. https://t.co/qxLXFS84Pw

— Washington Post (@washingtonpost) July 10, 2018
[Image via screengrab]
Follow Amy Russo on Twitter: @amymrusso
Have a tip we should know? tips@mediaite.com