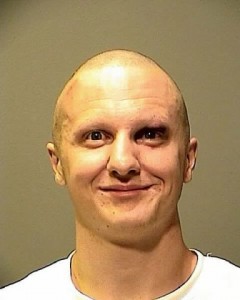 As pundits and politicians on both ends of the political spectrum call for everyone to "just get along!" while taking aim at one another, news has come out that Jared Loughner, the 22-year-old who opened fire on a crowd outside a Tucson, Arizona Safeway while Rep. Gabrielle Giffords met with her constituents, is a registered Independent who did not vote in the 2010 election.
The Washington Post reports that, according to the Pima County Registrar of Voters, Loughner has been registered Independent since 2006.
Speculation into Loughner's possible motivation for what is being described as an assassination attempt has been one of several red herrings when it's come to reports on the Arizona shooting. Was it violent rhetoric that pushed an unbalanced young person to commit murder? Was it the result of an adherence to extremist political views? The answers, increasingly, point to: Who knows? It's difficult to gauge what motivates someone who, it would appear from accounts by those who interacted with Loughner and information gathered by Federal officials investigating the young man, was disturbed. And so it would appear that the major talking points surrounding his actions have, increasingly, been rendered moot at best and, at worst, strategic maneuvers by media outlets – again, on either side of the political spectrum – straying from the hard facts surrounding this story.
That's not to say that Loughner acted without political motivation – he very well could have, sure – but simply that, without evidence, it's all just rampant, though strategic, speculation.
Have a tip we should know? tips@mediaite.com