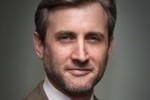 Mediaite has exclusively obtained this note sent from Dan Abrams to the staff of his sites about their traffic numbers. Well actually, it ended up in our inbox and we just thought it was pretty cool.
————

I just wanted to send everyone a quick note of congratulations for record breaking July numbers at most of our sites. In his first full month as editor of Geekosystem James Plafke (with deputy Max Eddy) has managed to lead that site to its biggest month ever with well over 9 million page views (1.7 million unique visitors). For a site with just three full time employees that is none too shabby.
Of course, most of these traffic celebration notes lead with our largest site (by our lean standards) Mediaite so adeptly led by Managing Editor Colby Hall and Senior Editor Jon Nicosia. And deservedly so. Mediaite has seen enormous growth in the past two months averaging 2.6 million unique monthly visitors in June and July. When you include Mediaite's syndicated content that number jumps to 6 million unique visitors viewing Mediaite content each month. Wow.
But the sleeper of the month was Sportsgrid which has seen unprecedented growth since the addition of Tim Burke to the all star team of Dan Fogarty and Glenn Davis. Sportsgrid welcomed almost 1.5 million unique visitors in July. Go team!
When it comes to success out of the gate, the "girl geeks" at The Mary Sue are in a class by themselves. In just five months Susana Polo and Jamie Frevele (with the help of a great summer intern) have created a well traveled home for a sometimes overlooked community of women who love comics, tech and sci fi. July was its biggest month to date as was the case for our newest site Mogulite, led by Amy Tennery.
While Styleite wasn't able to break its record month of February (when it passed 1 million unique visitors), Verena Von Pfetten, Justin Fenner and Julia Rubin have continued to have great success making Styleite one of the top fashion news sources in the country.
Also a shout out to our cousin site Gossip Cop which broke 2 million monthly unique visitors in June and almost matched that number this month as well.
Across all of our sites, a whopping 11,418,847 unique visitors saw our content in the month of July.
Thanks to all of you and congratulations!
Have a tip we should know? tips@mediaite.com