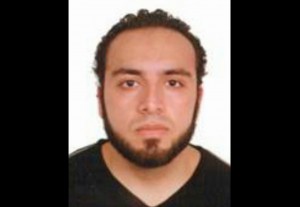 Editor's Note: UPDATE 11:31 A.M. EST: It is now reported that Rahami is in custody by New Jersey law enforcement.
This morning the New York Police Department announced that it was seeking 28-year-old Ahmad Khan Rahami for questioning in direct relation to a blast set off in the Manhattan neighborhood of Chelsea Saturday night.
Images of the Afghan-born Rahami immediately flooded cable news networks and social media feeds; smartphone users in the New York vicinity even received emergency notifications with Rahami's name and details. Here is what we know at this time about the 28-year-old being pursued by law enforcement.
FBI WANTED POSTER. Ahmad Rahami, wanted for NY / NJ bombings is to be considered armed and dangerous the FBI says: pic.twitter.com/toAnuG4FCX

— Tom Winter (@Tom_Winter) September 19, 2016
Ahmad Khan Rahami was born in Afghanistan on January 23, 1988 and is a citizen of the United States. He is believed to be the man seen by NYPD and FBI on surveillance on both 23rd St and 27th St in Manhattan, the two mid-town cross streets at the center of Saturday night's events. A bomb inside a dumpster detonated between 6th and 7th Avenues on 23rd Street, and later an undetonated pressure cooker was found just four blocks to the north; surveillance indicated the presence of a man near both locations, and it is now believed to be Rahami, who the FBI identifies as 5'6″ and approximately 200 pounds.
New Jersey State Police released the following information to its Facebook page within the last hour:
****WANTED FOR QUESTIONING*****
****PLEASE SHARE****
The FBI is asking for assistance in locating Ahmad Khan Rahami, who is wanted for questioning in connection with an explosion that occurred on September 17, 2016, at approximately 10:14 a.m. in the vicinity of Ocean Ave., Seaside Park, NJ and on September 17, 2016, at approximately 8:30 p.m. in the vicinity of 135 West 23rd Street, New York, NY.

He is described as a 28-year-old United States citizen of Afghan descent born on January 23, 1988, in Afghanistan. His last known address was in Elizabeth, New Jersey. He is approximately 5' 6" tall and weighs approximately 200 pounds. Ahmad Khan Rahami has black hair, brown eyes, and black facial hair.

Ahmad Khan Rahami should be considered ARMED and DANGEROUS. Anyone with information is asked to contact the FBI'S toll-free tip line at 1-800-CALL-FBI (1-800-225-5324) your local FBI'S office, or the nearest American Embassy or Consulate. Tips may be submitted anonymously at http://tips.fbi.gov.
State police also shared more images of Rahami, including surveillance stills from Chelsea on Saturday night: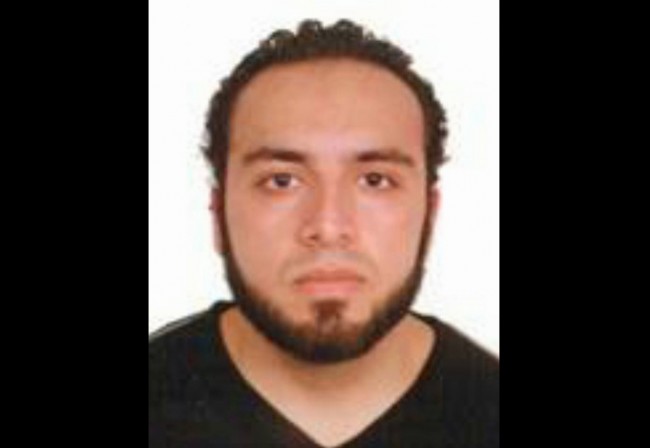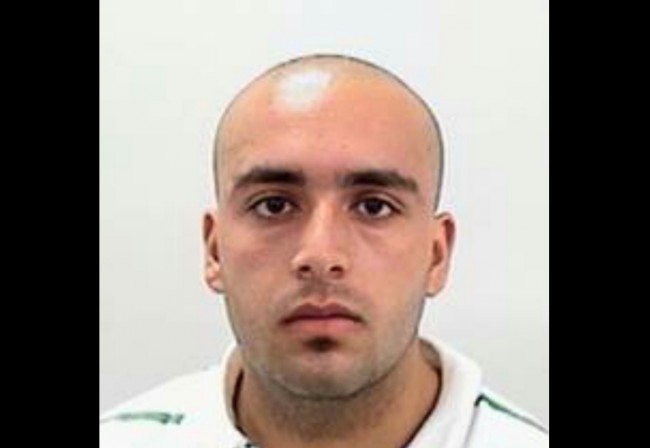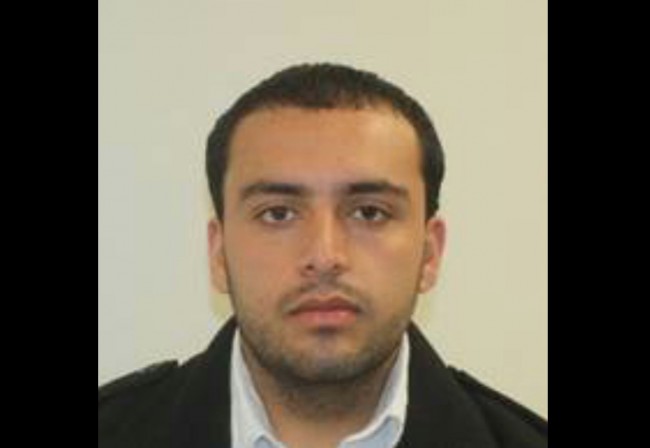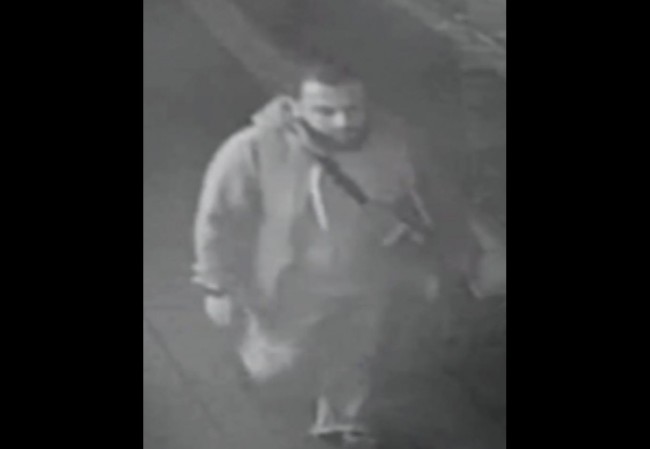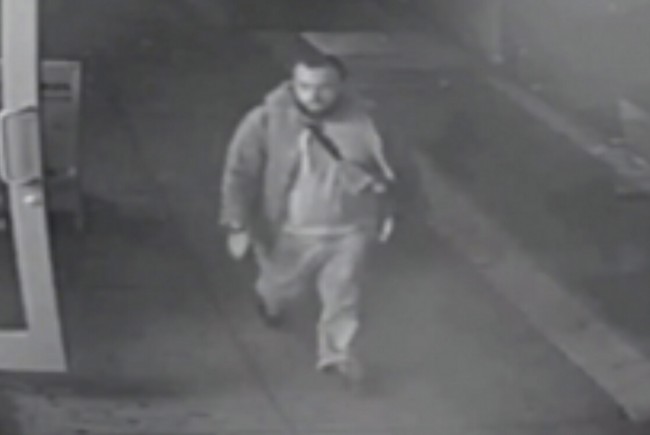 Rahami is the first person identified in connection with the incident Saturday night, and is now a person of interest in connection with a blast in Seaside Park, New Jersey near the start of a 5K charity race Saturday morning. Rahami is also a suspect in the events that unfolded late into the night Sunday in Elizabeth, NJ where a backpack with five explosives was found hours before a low enforcement robot detonated one of the explosives. Elizabeth is the town where Rahami's last known home address is located, and FBI with local law enforcements raided the address in the early morning hours Monday.
US law enforcement sources now believe suspect is connected to all incidents including Seaside, Elizabeth & both Manhattans @CBSThisMorning

— Norah O'Donnell (@NorahODonnell) September 19, 2016
According to the New York Times, Rahami's family owns a fried chicken restaurant underneath the family's apartment on Elmora Avenue in Elizabeth. "Rahami's brother reportedly fled to Afghanistan after getting into a fight with a police officer about the business, and his father sued the city, alleging ethnic discrimination," writes Vice News.
The New York Times profile also indicates that Rahami had a passion for fast cars, specifically Honda cars; he liked to, "soup 'em up and race 'em," according to one neighbor who frequented the First American Fried Chicken restaurant on Elmore Avenue. When Rahami's father first opened the restaurant, "it was the father 24 hours a day," until Rahami began working behind the counter as well.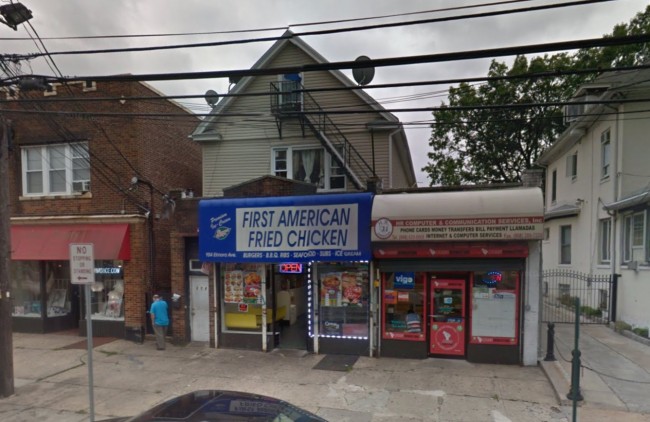 Officials say that Rahami should be considered "armed and dangerous," at this time. Anyone with information on Rahami is encouraged to call 800-577-TIPS. Tips may also be submitted anonymously at http://tips.fbi.gov.
UPDATE 1:29 p.m. EST: NBC 4 New York is reporting that Rahami was not on any known terror watch list.
Ahmad Rahami was not on terror watch lists before bombings https://t.co/wSsuzIpC0B pic.twitter.com/tkKM165xn4

— NBC New York (@NBCNewYork) September 19, 2016
[images via New Jersey State Police and Google Maps]
Have a tip we should know? tips@mediaite.com