Who Is Robert Dear? Ex-Wife and Neighbors Describe Conservative Beliefs, Odd Behavior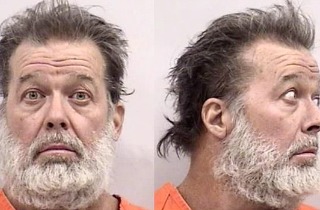 As we approach Robert Dear's first court appearance, investigators continue to examine his personal history in order to find out what sort of person he is. While it is still unknown what exactly motivated him to kill three people and injure nine at a Colorado Planned Parenthood clinic, various people who knew him have given their accounts on what he was like.
Various media sources have reported that Dear was a loner who was known by neighbors for his right-wing views, brushes with the law, and for exhibiting strange kinds of behavior. Dear lived for years in a small shack in North Carolina, and that conversations with him were "not very cognitive," by the recount of others.
"He was the kind of person you had to watch out for," one person said according to The Washington Post. "He was a very weird individual. It's hard to explain, but he had a weird look in his eye most of the time."
Dear was once married to Pamela Ross, who described how they had a happy family for a while as Dear held a job as an art dealer. Ross ended up putting his early criminal history on record in 1997, when she accused Dear of domestic violence and various periods of violent anger. Ross said that even back then, Dear held conservative political and religious views, owned guns, condemned abortion, but she told the New York Times she did not think he had any particular obsession with these issues.
When the couple divorced in 2000, Dear seemed to become even more reclusive: jumping between off-the-grid trailer homes and remote cabins, seeking sadomasochistic sex, and smoking marijuana. He was accused of further criminal acts in the following years, such as when a woman accused him of "peeping" and unwanted advancements in 2002, and charges of animal abuse.
Dear moved to Colorado in 2014, when he bought a plot of land 60 miles away from the town whose clinic he attacked. Neighbors here also said that he would mostly keep to himself, but occasionally handed out anti-President Obama pamphlets.
Dear gave himself up after a six hour rampage at the clinic on Friday. While his motivation remains largely unclear, Dear was reported to have said "no more baby parts" to investigators after being taken into custody, suggesting a link to the anti-abortion videos produced months ago in order to condemn Planned Parenthood's practices.
You can watch a report on Dear in the video above, via KDVR.
UPDATE –– 5:34 pm EST: You can see video of Dear in court here, via CNN:
[h/t NBC]
[image via Colorado Springs Police]
Have a tip we should know? tips@mediaite.com