Woman Born Without Vagina Raises Money for Procedure Allowing her to Have Sex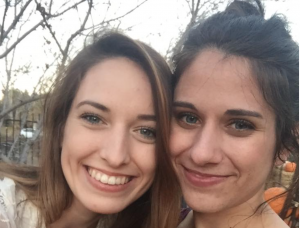 The family of a young woman born without a vagina launched an online fundraiser to help her get surgery. Kaylee Moats of Arizona suffers from Mayer Rokitansky Küster Hauser syndrome (MRKH) — which means she has no cervix, uterus or vaginal opening, and the Go Fund Me launched two months ago recently surpassed its goal of $15,000.
Moats's boyfriend was also supportive of the cause, despite adamantly affirming that he would be content with their relationship with or without a sexual component. In an interview with the Daily Mail this week, Moats opened up about her thoughts and even her fears about having a sexual relationship for the first time.
"I met Robbie in my senior year of college when I was working at the front desk. He thought I was cute so he came up to me and we started talking," she told the Daily Mail. "It took about a month for me to tell him that I have MRKH. He was confused at first but supportive and said that it doesn't change how he sees me.
"He doesn't really focus on the sexual side of our relationship because we can't do anything since I don't have a vaginal opening," she said. "But I am looking forward to having a sexual relationship."
She admitted, however, she was "a bit nervous to have sex for the first time after surgery."
Of course, it was a bit disappointing that coverage of Moats story at the New York Post appeared to minimize the empowering story of a woman owning her body and exploring her identity and sexuality into one of a woman having a medical procedure simply "to have sex with her boyfriend."
But in either case, it's a warm story worth telling in dark times.
Moats also told the Daily Mail that the online crowdfunding is necessary because health insurance won't cover the surgery, considering it "a cosmetic or a gender surgery."
"I have all the correct chromosomes of a woman so it's not a gender or cosmetic thing because it's not what's outside that is different," she said. "I can't see inside what is wrong with me."
Have a tip we should know? tips@mediaite.com