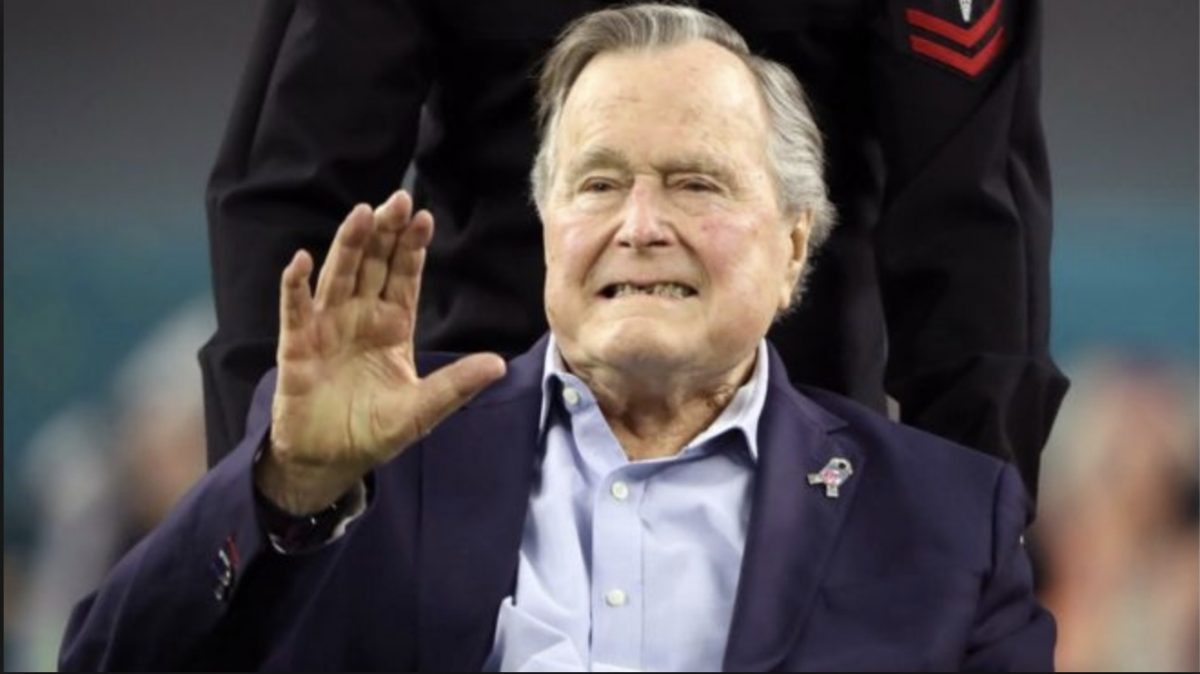 Former President George H.W. Bush has died at the age of 94.
The elder Bush served as the U.S. president from 1989 to 1993. In recent years, Bush used a motorized scooter or wheelchair for mobility. He also battled Parkinson's disease and was hospitalized in the past year for a blood infection, low blood pressure and fatigue. His cause of death was not immediately announced.
In a statement from his office, Bush was described as a naval aviator, oil pioneer and the nation's 41st president.
Son George W. Bush likewise described his fellow US president and father as a "man of the highest character." The family thanked those who cared for and prayed for their beloved dad in recent days.
Former President Barack Obama and Michelle Obama also issued a statement calling Bush 41 "a patriot and humble servant."
"America has lost a patriot and humble servant," the statement from the Obamas read. "While our hearts are heavy today, they are also filled with gratitude. Not merely for the years he spent as our forty-first President, but for the more than 70 years he spent in devoted service to the country he loved."
President Donald Trump and First Lady Melania Trump likewise issued a statement praising Bush's "essential authenticity" and "disarming wit."
President Bush's death comes months after the death of his wife, Barbara Bush. At the time of Mrs. Bush's death in April, the couple had been married for 73 years.
Have a tip we should know? tips@mediaite.com