Jeff Flake Responds to Kavanaugh Accusation: 'We Can't Vote Until We Hear More'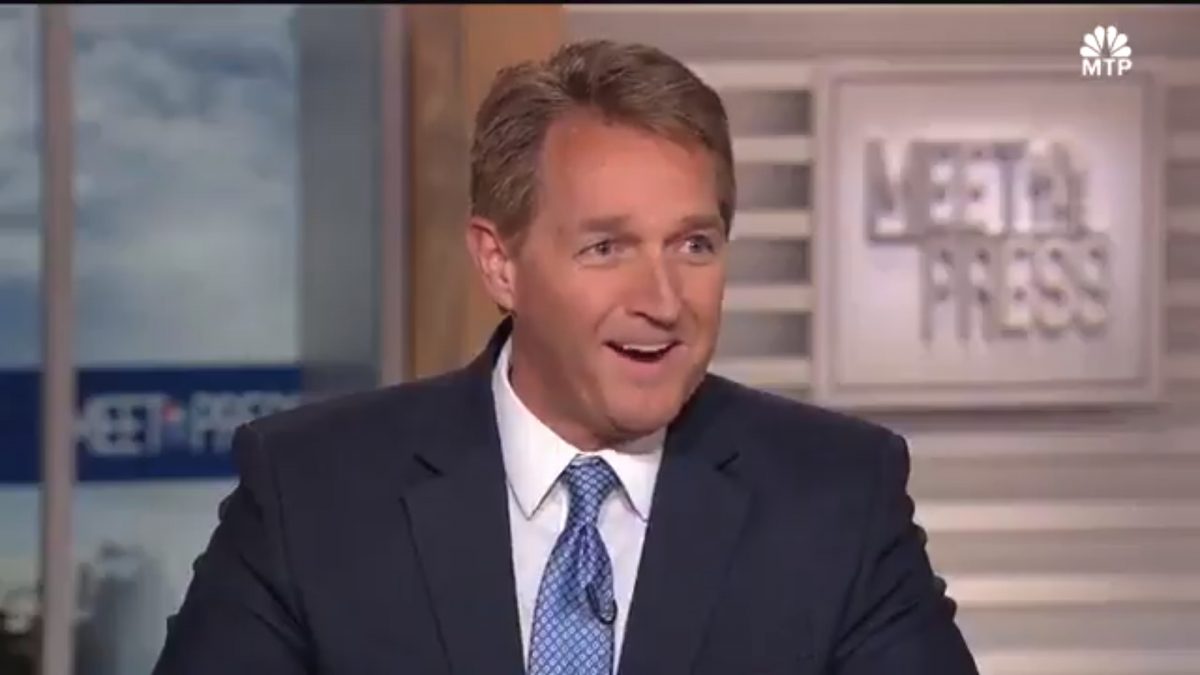 The nomination of Brett Kavanaugh faced a setback on Sunday. In wake of sexual assault allegations against President Donald Trump's Supreme court pick, Republican Sen. Jeff Flake has said he doesn't think the vote should proceed.
Washington Post's Sean Sullivan tweeted out the scoop Sunday night.
Flake also told Politico this: "If they push forward without any attempt with hearing what she's had to say, I'm not comfortable voting yes…We need to hear from her. And I don't think I'm alone in this."
Christine Blasey Ford provided a detailed and graphic account published by the Washington Post earlier Sunday recalling the sexual assault she says occurred when both she and Kavanaugh were in high school.
In response, Kavanaugh "categorically and unequivocally" denied the allegation.
However, following the WaPo report, leading Democrats called for the vote to be delayed.
"I support Mrs. Ford's decision to share her story, and now that she has, it is in the hands of the FBI to conduct an investigation. This should happen before the Senate moves forward on this nominee," Sen. Dianne Feinstein wrote Sunday.
Now it appears Flake, a Republican, is joining in the call for the vote to be stalled.
[image via screengrab]
Have a tip we should know? tips@mediaite.com