Republican Lawmakers Condemn Trump's 'Saudi Arabia First' Statement: 'What is Becoming of America?'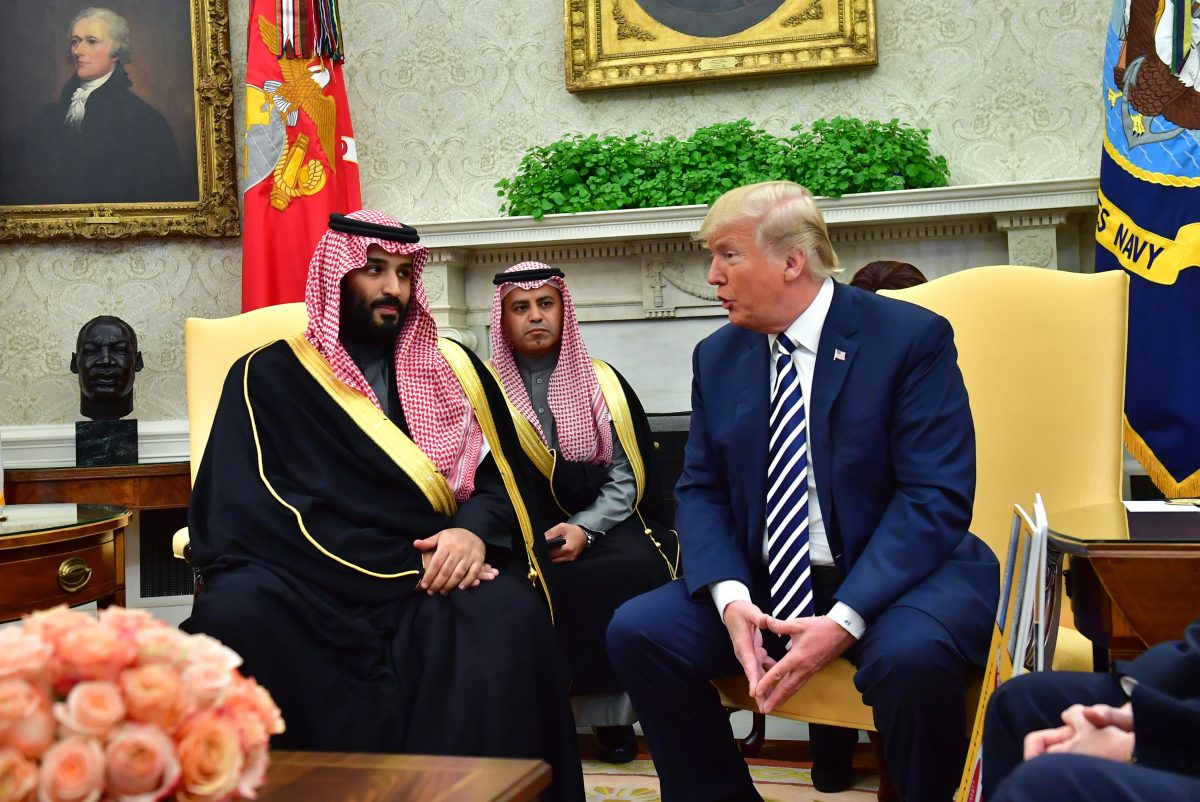 A series of prominent Republican lawmakers issued statements on Tuesday condemning President Donald Trump's bizarre and widely condemned statement siding with Saudi Arabia over the murder of dissident Jamal Khashoggi.
Trump announced in his exclamation point-laden statement that he would be standing by Saudi Arabia, and cast doubt on the reported conclusion of the CIA that Crown Prince Mohammed Bin Salman ordered the murder.
Trump's statement, after some confusion, drew outrage. Republican lawmakers were no exception, with even Trump loyalists condemning the president's warm words for the Kingdom.
Sen. Rand Paul, long a critic of U.S. support for Saudi Arabia, was fiery out the gate, rejecting Trump's claims that supporting the country was in America's interest.
I'm pretty sure this statement is Saudi Arabia First, not America First. I'm also pretty sure John Bolton wrote it.

— Senator Rand Paul (@RandPaul) November 20, 2018
Sen. Marco Rubio, a Republican from Florida, followed suit — though his statement was less direct:
Our foreign policy must be about promoting our national interests.

It is in our natl interest to defend human rights.

HR violations lead to mass migration, help extremism flourish & often result in new governments hostile towards the U.S. because we supported their oppressors.

— Marco Rubio (@marcorubio) November 20, 2018
Sen. Jeff Flake of Arizona, long a thorn in Trump's side, contested the president's claim that Saudi Arabia is a "great ally."
"Great allies" don't plot the murder of journalists, Mr. President. "Great allies" don't lure their own citizens into a trap, then kill them. https://t.co/PY6qOOIOI6

— Jeff Flake (@JeffFlake) November 20, 2018
Tennessee Sen. Bob Corker, another Republican on the way out, went so far as to accuse the White House of moonlighting "as a public relations firm for the Crown Prince of Saudi Arabia."
Congress will consider all of the tools at our disposal to respond, including requiring by law a determination on the role of MbS.

— Senator Bob Corker (@SenBobCorker) November 20, 2018
Mitt Romney, the former Massachusetts governor who was just elected senator in Utah, called the statement "inconsistent with an enduring foreign policy."
My thoughts on the President's and Secretary of State's statements on Khashoggi. https://t.co/nzqqelUnbZ pic.twitter.com/I6PTdAPCbJ

— Mitt Romney (@MittRomney) November 20, 2018
Michigan Congressman Justin Amash called the statement "utterly absurd, irresponsible, and repugnant":
This is an utterly absurd, irresponsible, and repugnant statement from @POTUS. No amount of money justifies the betrayal of our principles and values as Americans. https://t.co/wRjRN38DV4

— Justin Amash (@justinamash) November 20, 2018
On CNN Tuesday night, Ohio Gov. John Kasich, a Republican, decried the president for setting a bad example around the world and called the statement "stunning."
He added: "The world scratches its head and wonders, 'what is becoming of America?'"
Have a tip we should know? tips@mediaite.com
Aidan McLaughlin - Editor in Chief