Michael Avenatti: 'I Represent a Woman with Credible Information Regarding Judge Kavanaugh'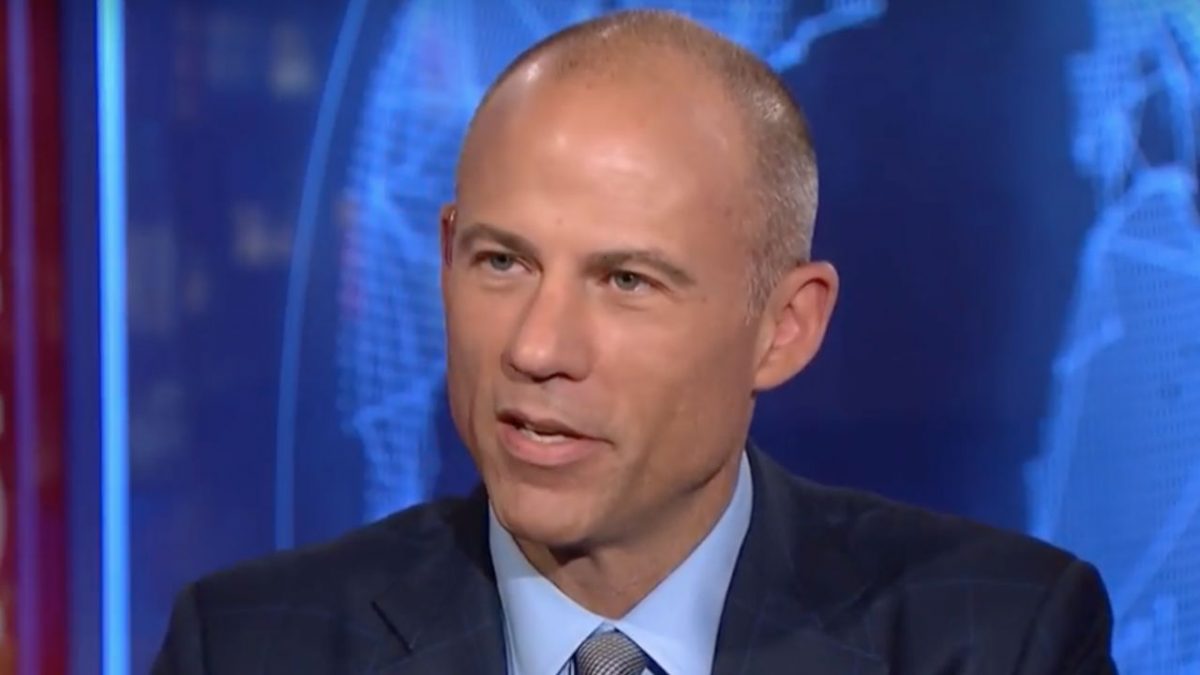 On Sunday, Stormy Daniels' lawyer Michael Avenatti weighed into the controversy surrounding the accusation made against Supreme Court nominee Brett Kavanaugh by claiming he represents a woman with "credible information regarding Judge Kavanaugh and Mark Judge."
Avenatti also called for Kavanaugh's nomination to be withdrawn.
"I represent a woman with credible information regarding Judge Kavanaugh and Mark Judge," Avenatti wrote. "We will be demanding the opportunity to present testimony to the committee and will likewise be demanding that Judge and others be subpoenaed to testify. The nomination must be withdrawn."
Avenatti provided no further information in his initial tweet but did agree to an interview with CNN's Chris Cuomo set to air on Monday.
On @CuomoPrimeTime Tomorrow night. 9pm EST https://t.co/aTv4q9DQOm

— Christopher C. Cuomo (@ChrisCuomo) September 23, 2018
Avenatti's initial tweet comes shortly after Drudge Report teased the existence of a possible "another woman?" who may come forward in a report by the New Yorker to make an accusation against Kavanaugh.
UPDATE 8:03 p.m.: The New Yorker dropped its story on Sunday night, identifying another women accusing Kavanaugh of sexual misconduct.
According to Avenatti, however, the women is not his client:
My client is not Deborah Ramirez.

— Michael Avenatti (@MichaelAvenatti) September 23, 2018
UPDATE 9:34 pm: Avenatti tweeted out his email exchange with Mike Davis, Chief Counsel for Nominations for U.S. Senate Committee on the Judiciary where he claimed he had "significant evidence" and "multiple witnesses" that corroborate shocking new allegations against Kavanaugh and Mark Judge.
Here is a screenshot of the emails as tweeted out by Avenatti: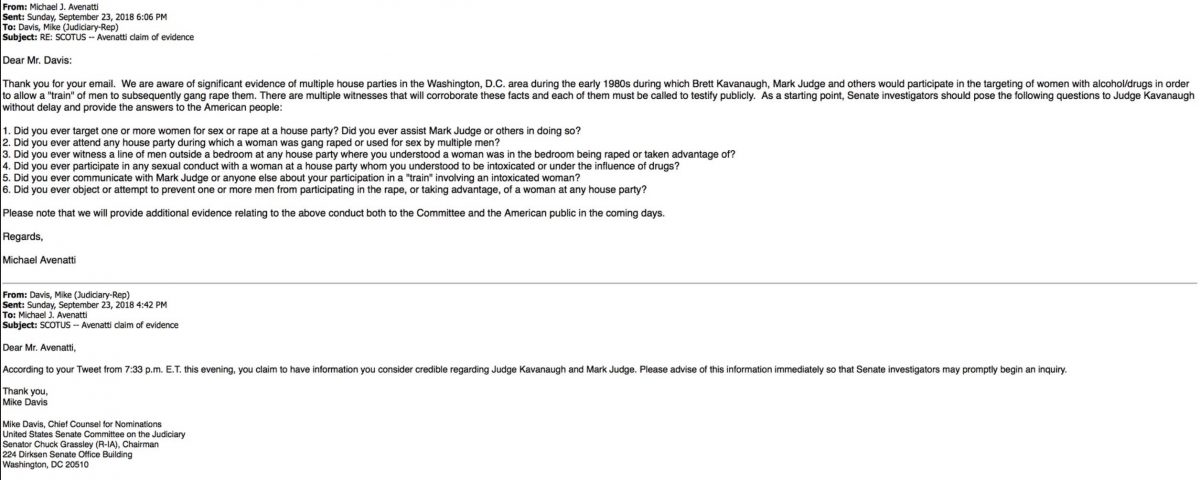 [image via screengrab]
Have a tip we should know? tips@mediaite.com